Sopro shortlisted at the sme national business awards 2019
Sopro shortlisted at the SME National Business Awards 2019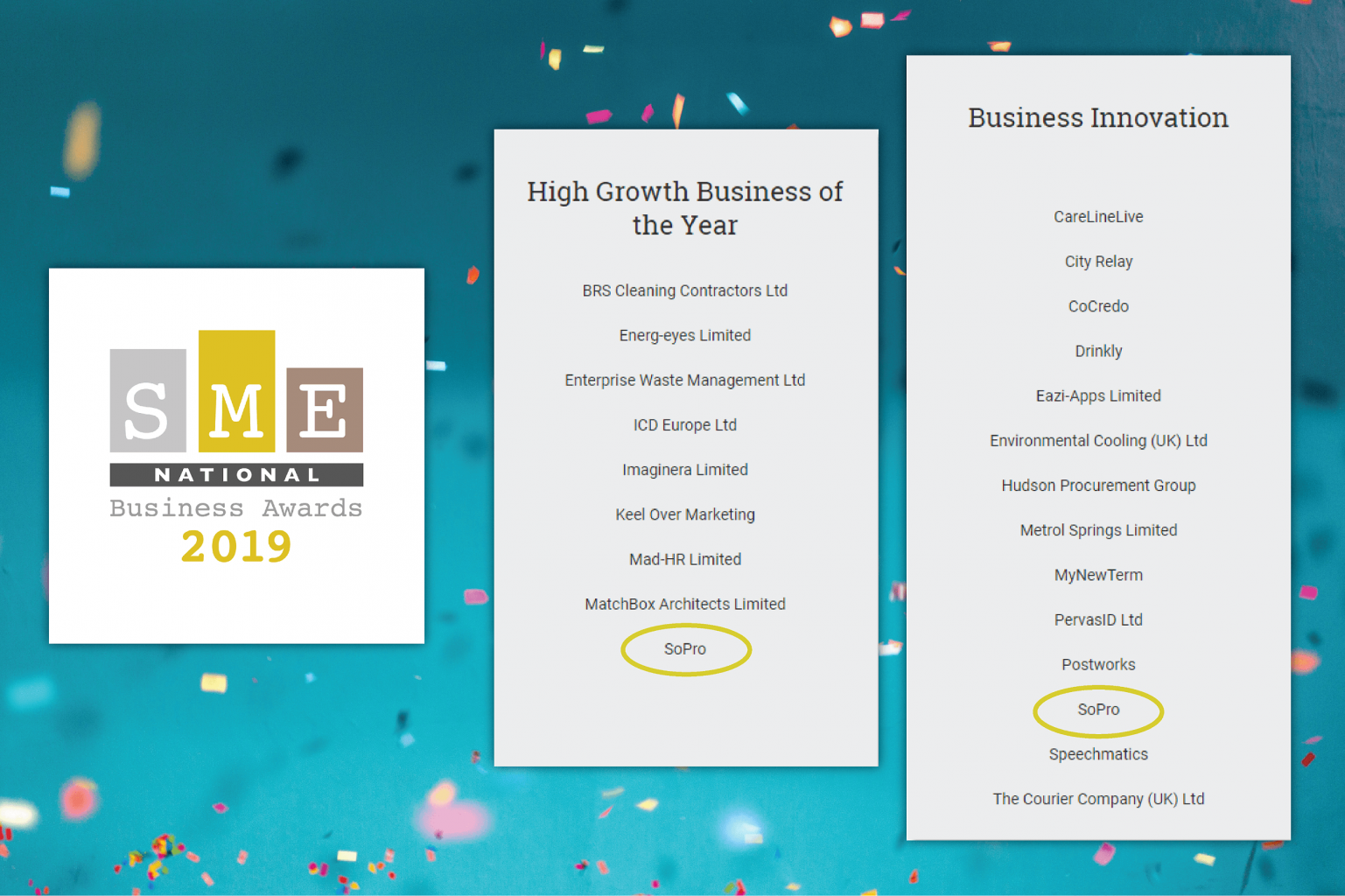 We are beyond excited to have been shortlisted for two awards for the SME National Business Awards 2019.
It's the third year that these Awards have been running and we are super-proud to be shortlisted for "High Growth Business of the Year" and "Business Innovation".
In our Business Innovation submission, we explained the Sopro story; how we set out to leverage the power of social networks by combining it with email to build a world-class technology platform. We are fortunate to have the ultimate proof. We now support over 400 clients, from growth-focused SMEs to enterprise tier household brands. Sopro is running 150+ active prospecting campaigns on any given day into 30+ countries, engaging over 1m qualified B2B leads each year.
We were shortlisted for High Growth Business of the Year because we could prove that we have grown at over 100% YoY. Privately owned and funded, SoPro is one of the fastest-growing B2B marketing technology businesses in the world. We are committed to investing all of our profits back into the business, employing over 55 people across two modern locations.
So a massive thank you to our clients and to #TeamSopro. The finals will be At Wembley Stadium on Friday 6th December. #SoproRockstars – get ready for the stage!