Keep calm and carry on prospecting: why you must hold your nerve during covid lockdowns
Keep calm and carry on prospecting: why you must hold your nerve during Covid lockdowns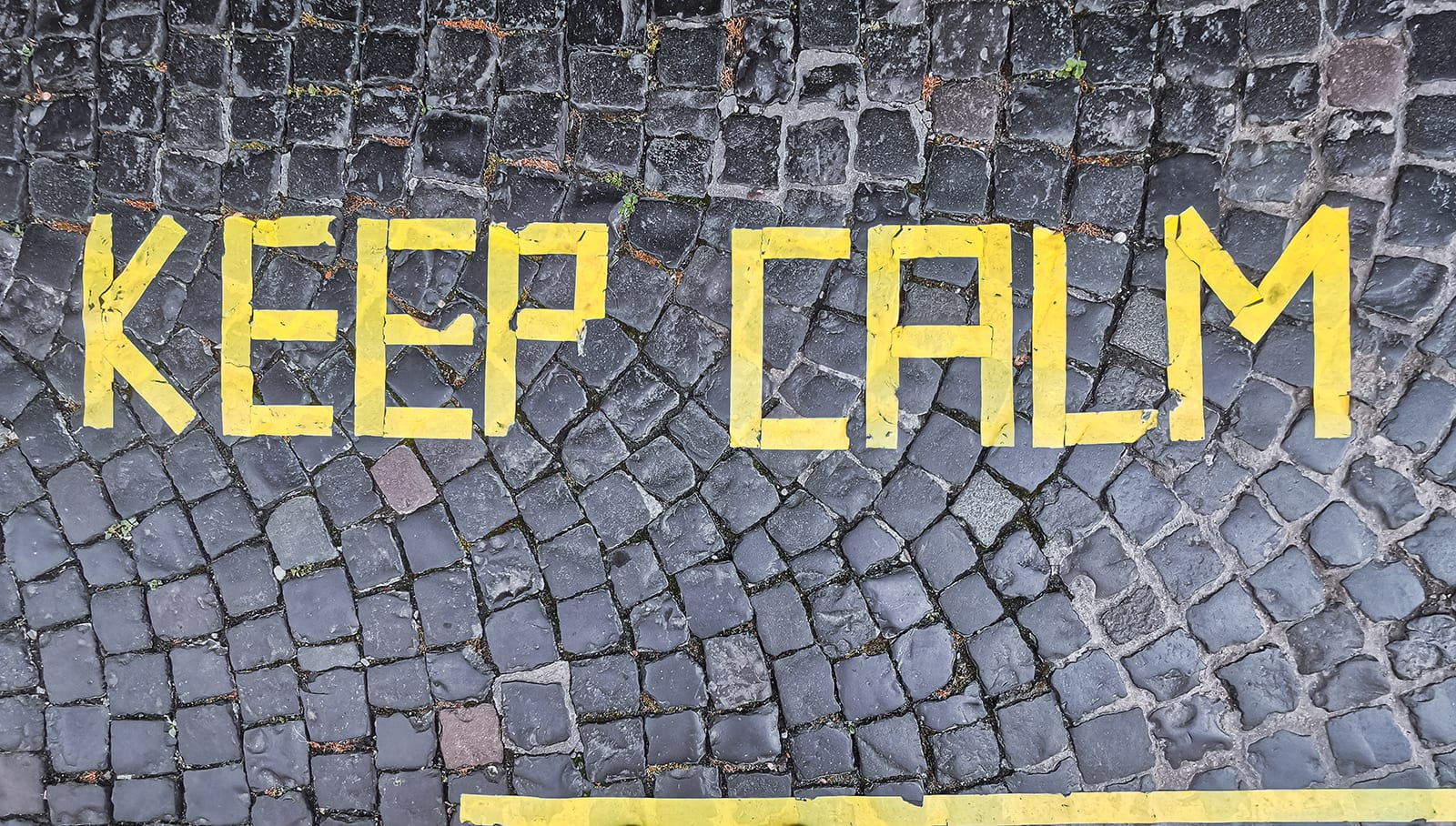 After the unprecedented period of March to May, and the "new normal" that settled over the summer, uncertainty is looming once more as the UK and Europe enter a second phase of national lockdowns.
COVID rates and government guidelines seem set to fluctuate for the foreseeable future with social restrictions once again setting the field, as businesses scramble to adapt.
Fortunately, when it comes to marketing, every major recession in history has already taught us how to survive, and even thrive, during a downturn.
In 2008, brands with the ability to maintain or increase spending saw a 317% increase in their share price over the next ten years, compared to 60% as an average. 
In 1981, companies that maintained or increased advertising spend over the next four years saw sales 256% higher than those that decreased spend.
Even as far back as 1930, Kelloggs' used the worst ever recession as a springboard, doubling ad budget to grow revenues by 30% and become the market leader, a position they still enjoy today.
So fire up the engines and steer full speed into the storm. 
But is it different this time?
In addition to the ongoing national lockdowns, we have a heavy recession and notable instability in the sectors most adversely impacted by Lockdown 1.  We also have a unique set of psychological considerations with COVID as the mortality aspect is rarely far from our screens. 
So does prospecting really still work as the primary biz-dev channel?
To answer the question, let me walk you through our own prospecting and sales data from the national lockdown in March.
Analyzing SoPro's monthly prospecting, leads and sales data, we've highlighted five major lessons learned from the lockdown period, which should help guide you through the coming weeks.
Lockdown lesson one: Make the right adjustments and lead rates won't suffer
The first conclusion is that our prospecting still generated leads, despite the uncertainty and fast-moving situation back in the March to May period.
The below graph shows the raw number of prospecting leads we generated for ourselves from prospecting over the last year.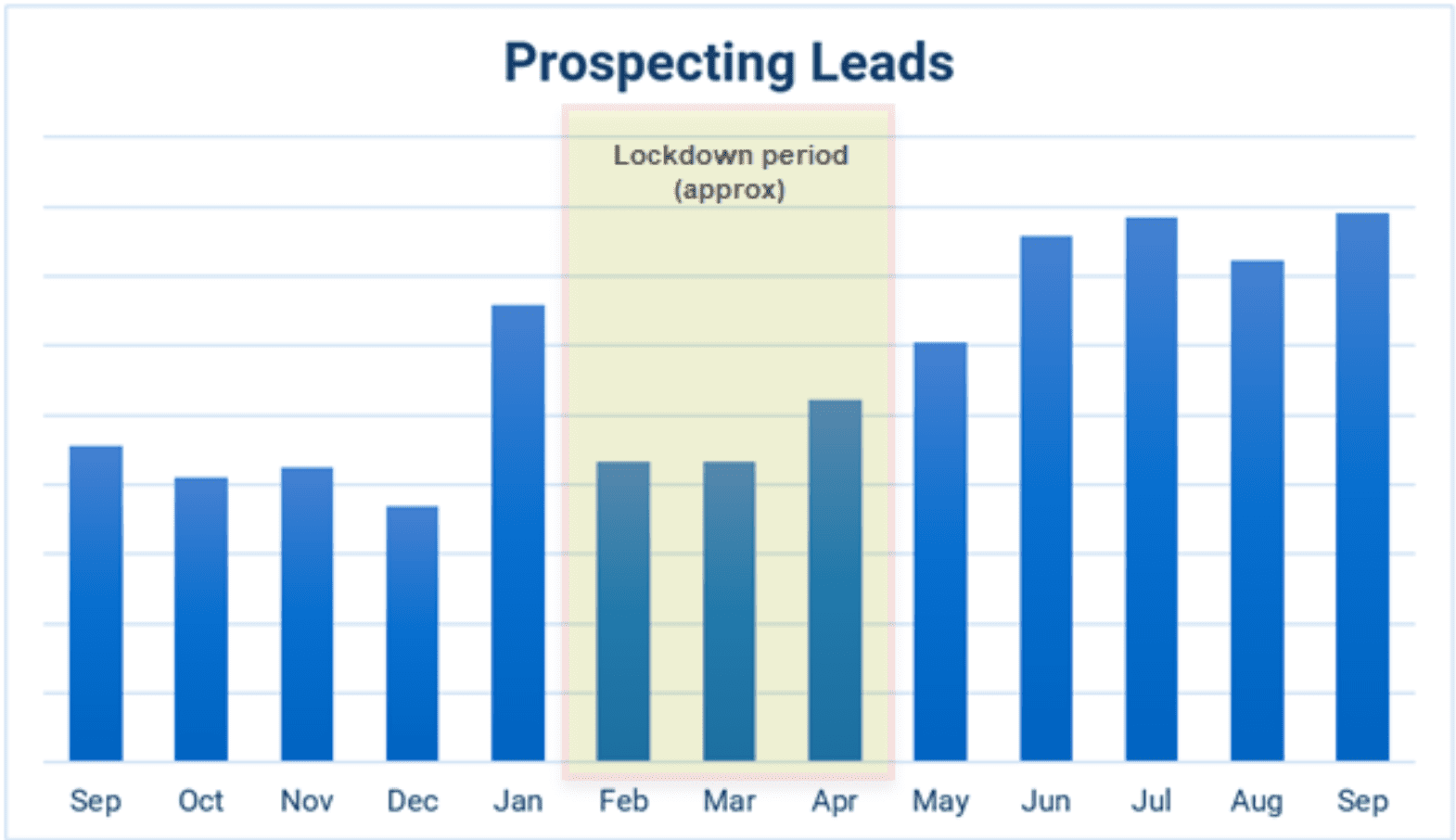 In February and March, our prospecting campaigns drove more leads than any of the last three months of 2019, despite the same number of prospects engaged.
Note that we see a spike every January, as new budgets come into play and delayed decisions from December get actioned.
Lockdown lesson two: Prospecting is still scaleable
One of the advantages prospecting has over other sales channels is that it is agile and scalable; you can easily adjust campaign volumes to increase or decrease the lead flow.  But would this hold true in the lockdown period?
Starting in April, we decided to increase the number of people we were engaging.
Our prospecting leads instantly increased for that month – a trend that has continued as we head towards the end of the year.
Sell more. Book a demo today.
Lockdown lesson three: Lead to sale time doubles
If we look at how long leads are taking to convert to sales, a vitally important point arises.
We've split our November to July timeline into lockdown and non-lockdown periods. We appreciate lockdown was never quite as defined as that, what we're trying to examine here is the uncertainty created by tighter restrictions and rapidly rising numbers of COVID cases.
In the non-lockdown periods, it took our sales team an average of 36.9 days to close each sale. 
Leads generated during the uncertainty period of lockdown took an astonishing 72 days to close, nearly double the amount of time.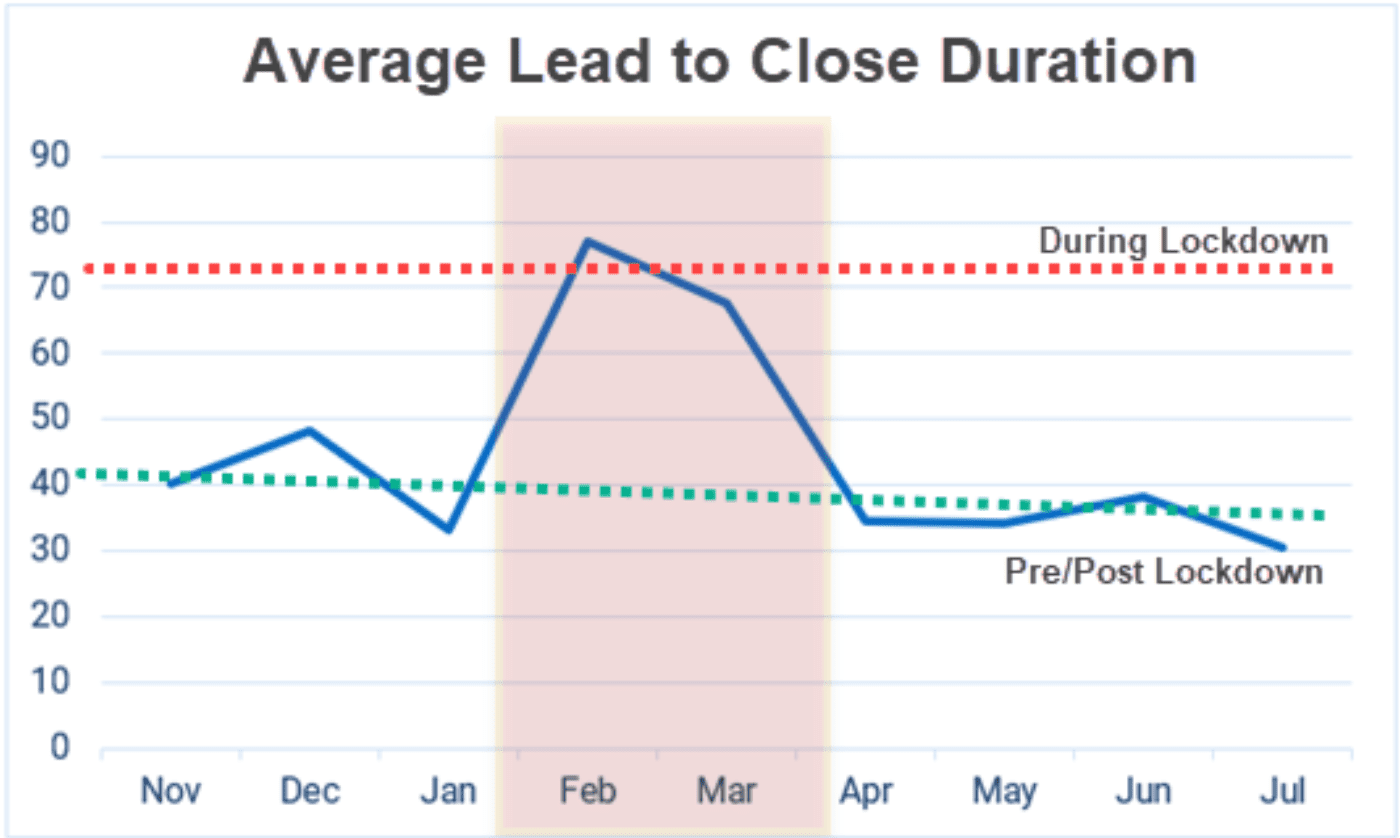 This is a really important takeaway. You may feel that leads are not closing, and question their quality. But our data shows that they still convert (more on that in a minute), they just need a little longer.
The reality is that during uncertainty, prospects, like everyone, need more time to evaluate options, more decision-makers are involved, and more assurances are needed for buyers to build the confidence to commit.
Lockdown lesson four: Increased conversion
Ready for the shocker?  
So we now know our prospecting activity was providing a stable flow of leads, and that those leads were taking roughly twice as long to convert.  
But did our lockdown leads actually convert at the same rate, or did our lead conversion drop?
Let's have a look.  First the comparative stats.  In the three months before lockdown our sales leads converted at 7.8%, and 8.1% in the three months after lockdown. Pretty consistent.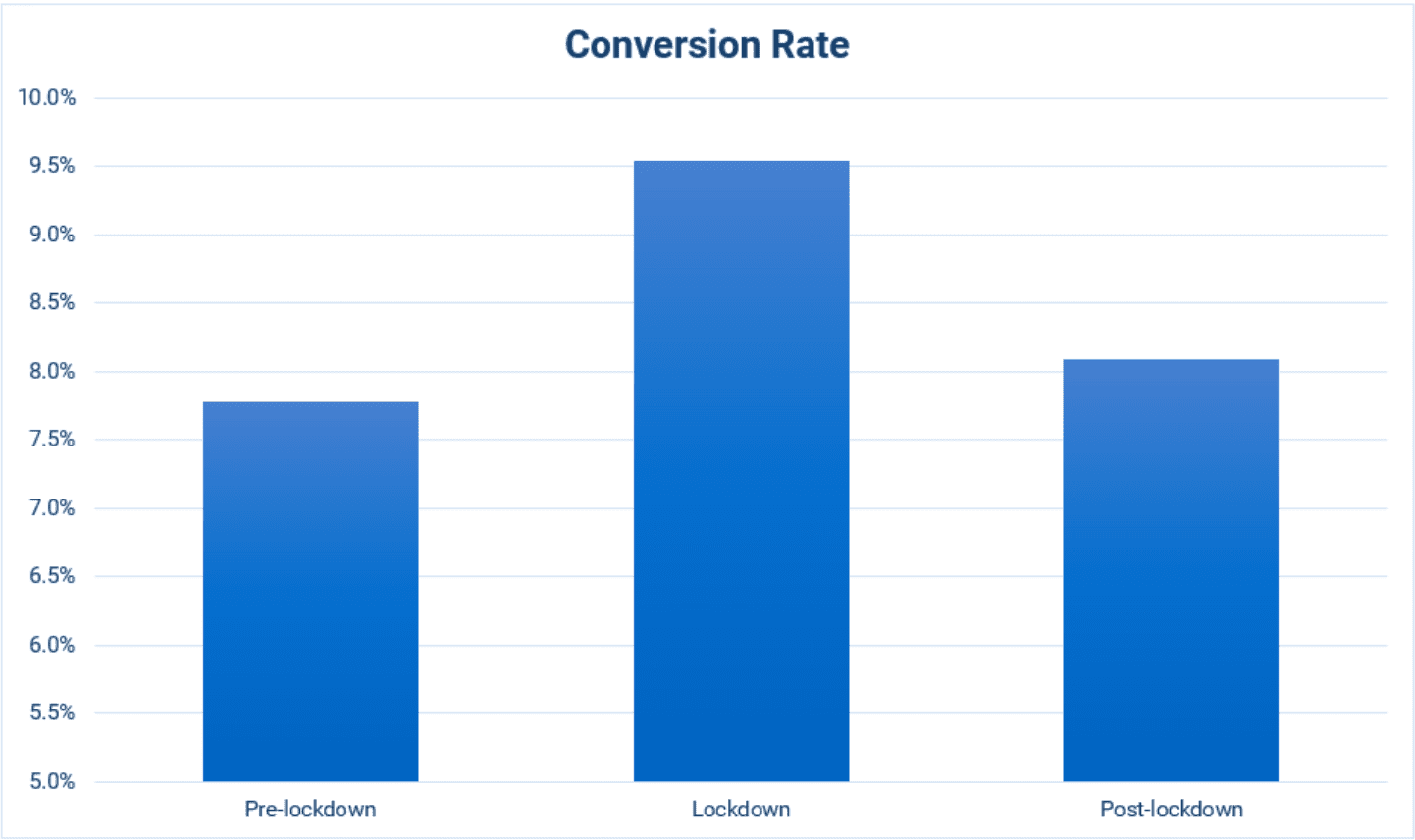 However, the leads we generated during the full national lockdown converted at 9.5% – a conversion rate almost 22% higher than the preceding 3 months.
Our jaws hit the floor when we saw these figures.  We had been under the impression that lead conversion had reduced severely during the lockdown.  Our assumptions couldn't have been further from the truth as it transpired the reduced sales seen at the time was simply the byproduct of our close time doubling.  
Customers took far longer to sign… but sign they did.
So, as long as we held our nerve and supported our sales opportunities, closing where possible, we actually saw significant uplift in closed-won percentages.  Just incredible when you think about it.
Lockdown lesson five: Revenue impact for 2020
An obvious point from our sales during the lockdown period: the number of deals closed at this time was heavily reliant on the prospecting leads that were generated during lockdown.
During March, April and May, over 60% of sales came from prospects engaged during the lockdown, despite the longer close time. In April, these leads made up 93% of all sales. If we had stopped prospecting, we'd now have a three-month hole in our revenue.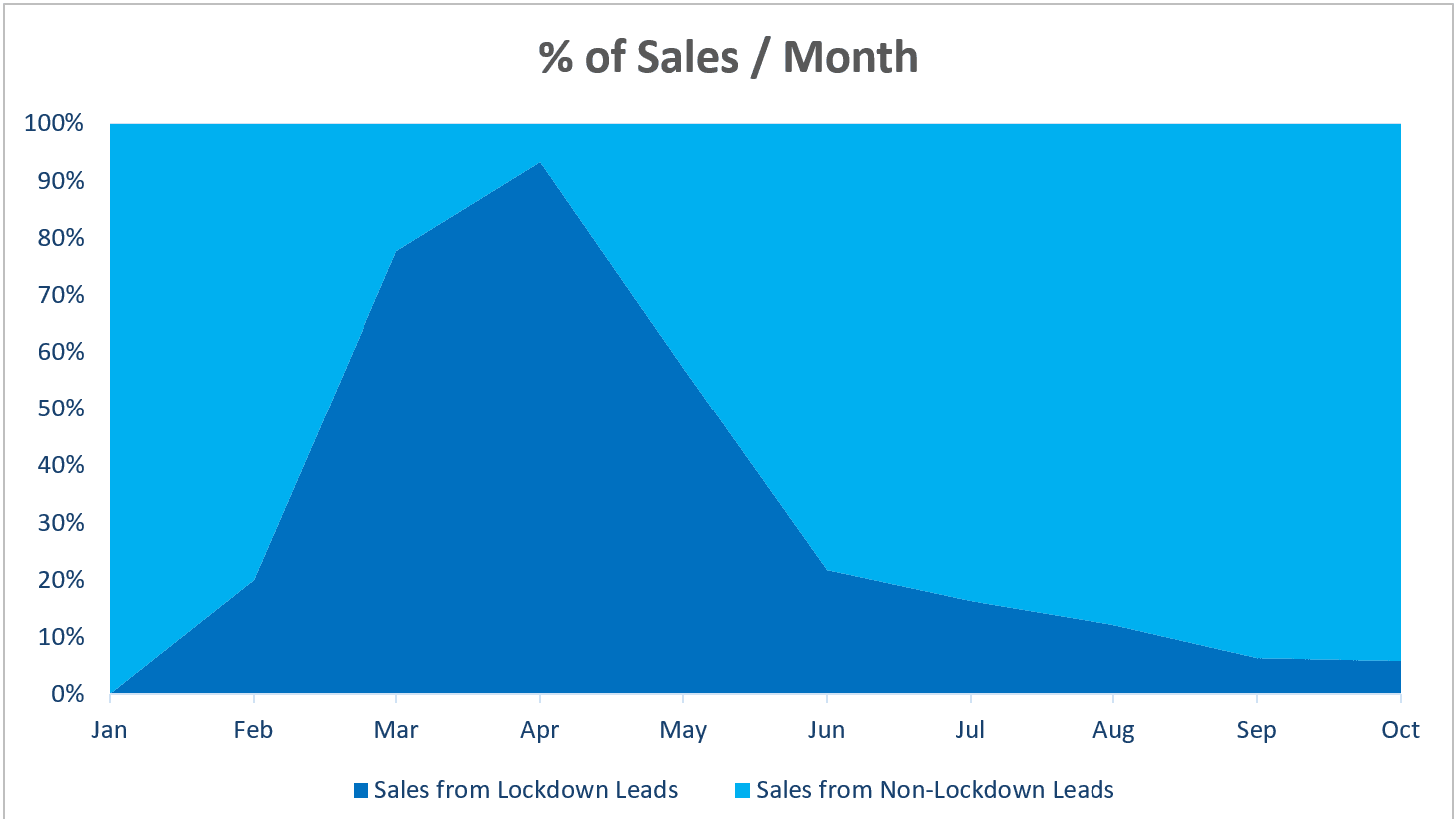 But because of the long life of the lockdown leads, even now, sales have continued to be attributed back to prospecting done in that period.
Over half of the sales from leads generated in lockdown have converted after the start of May. We've even been able to attribute sales in September and October to this period of prospecting – a full seven months after we first began speaking to these businesses.
The big picture is how this period, and our decision to continue prospecting during lockdown, has affected our overall sales for the year.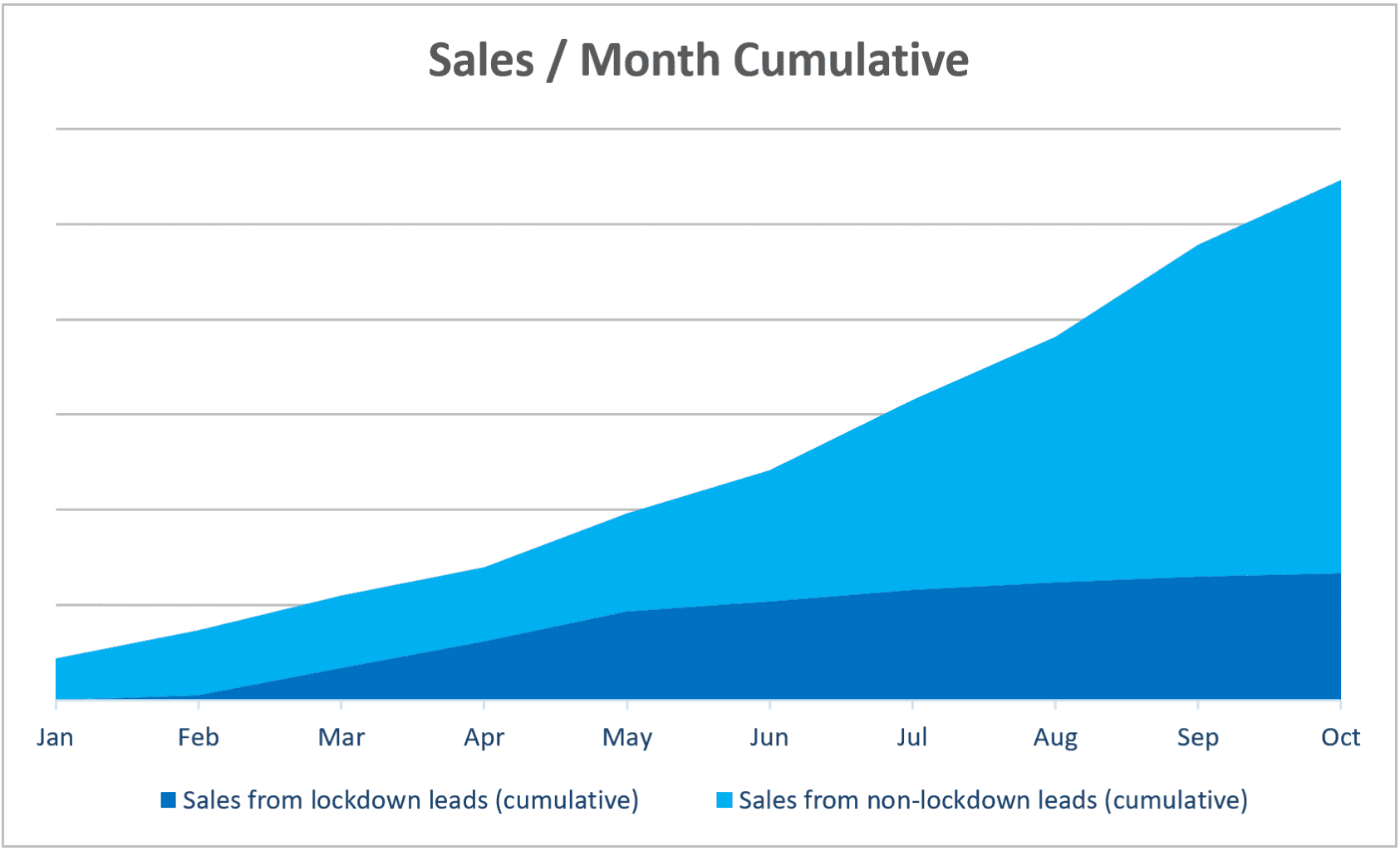 The above graph shows the total (cumulative) number of sales landing from leads generated during the lockdown period in dark blue.  It's quite a sizable chunk.
As at the end of October, SoPro sales for 2020 would be down 25% if we had stopped generating business leads during the Lockdown.
That's a huge impact. A quarter of our sales for the year, and all down to the fact that we didn't stop prospecting.
Visit all of our COVID-19 resources below