Insights in video – sopro at b2b marketing expo 2018
Insights in Video – Sopro at B2B Marketing Expo 2018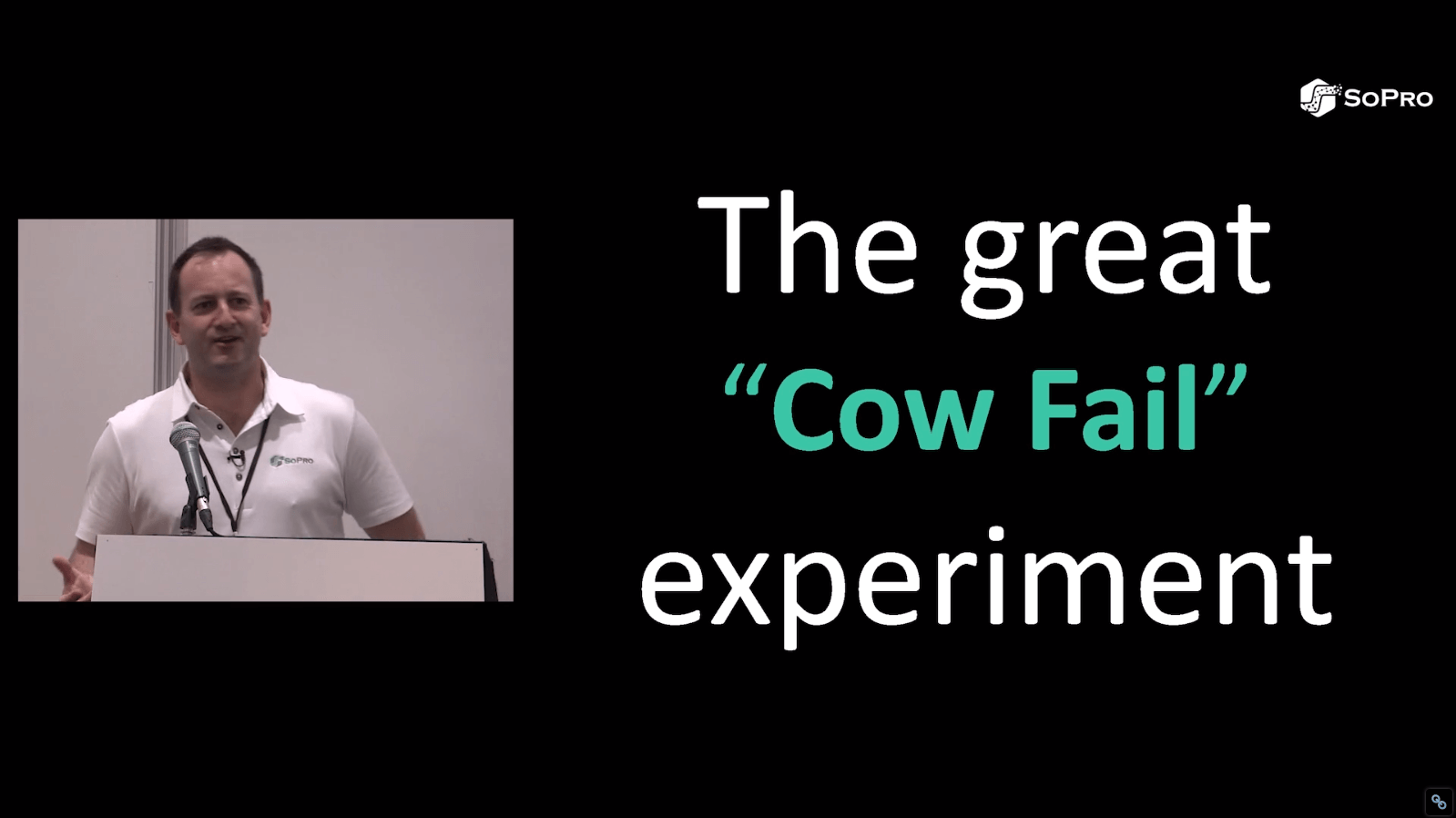 SoPro recently took centre stage at London's B2B Marketing Expo 2018.
We were over the moon to be shortlisted as one of four finalists for Agency of the Future, award.  This year's trophy was a well-deserved scoop for winners Act On software.
If you missed us at the show, here's Ryan Welmans, SoPro CEO, talking through the six key steps differentiating successful prospecting campaigns.
The steps from £1,200 per lead to £37.50 are simpler and fewer than you might think.  We reveal all in the video series below.
1. Choosing the right channels.
Nearly every business apportions spend to unproductive channels while under-maximising the channels that deliver genuine ROI.  Forget covering 15 channels and max out the most performant channels first.
Choosing the right channels is the simplest, easiest and most immediate route to doubling your lead rate.
Guess what – prospecting wins every time.
2. Sourcing the right data
Stop buying lists, burn your database.  In 2018 there is no excuse not to start sales engagement with a freshly sourced, qualified prospect.
Every database has a half-life and yours is no different.  4 year old data can be up to 80% obsolete.
Fresh data is a quick and reliable method to double your prospecting lead rates overnight.
3. Using the right deliverability tech
We estimate more than 50% of outbound marketing campaign routinely fail to reach the recipients inbox.
The technical steps are not the simplest but they are by far the most critical of the steps outlines.
Get them right and you will double up your lead rates again.
Get them wrong and you'll be walking home with one shoe and a torn shirt.
4. Humanising your mesaging
The crux of any campaign.
If your message reads like a mass marketing email then pack your things and brace for a faceplant.
Human to human messaging is a dark art but your intro needs to read like you just typed it three minutes ago and pressed send.  A totally personal message between you and your prospect will convert ten times better.
5. Structuring your sales team
We'll let you into a secret, sales people don't like cold calling.  They really don't like searching for leads.
And they HATE admin.
So why do these three tasks make up 60% of the average salespersons role.  Split your prospecting and sales functions and halve your cost.
6. GDPR, PECR and ePrivacy
May 25 2018 is the day.
The level of corporate unpreparedness across the UK and Europe with respect to the EUs forthcoming GDPR regulations will likely produce one of the largest mass-criminalisation events the business world has never seen.
In many ways it really is comply or die.