How b2b marketing channels have switched (since you know what…)
Posted on: February 26, 2021
Reading Time: 4 minutes
Category: B2B marketing
`
How B2B marketing channels have switched (since you know what…)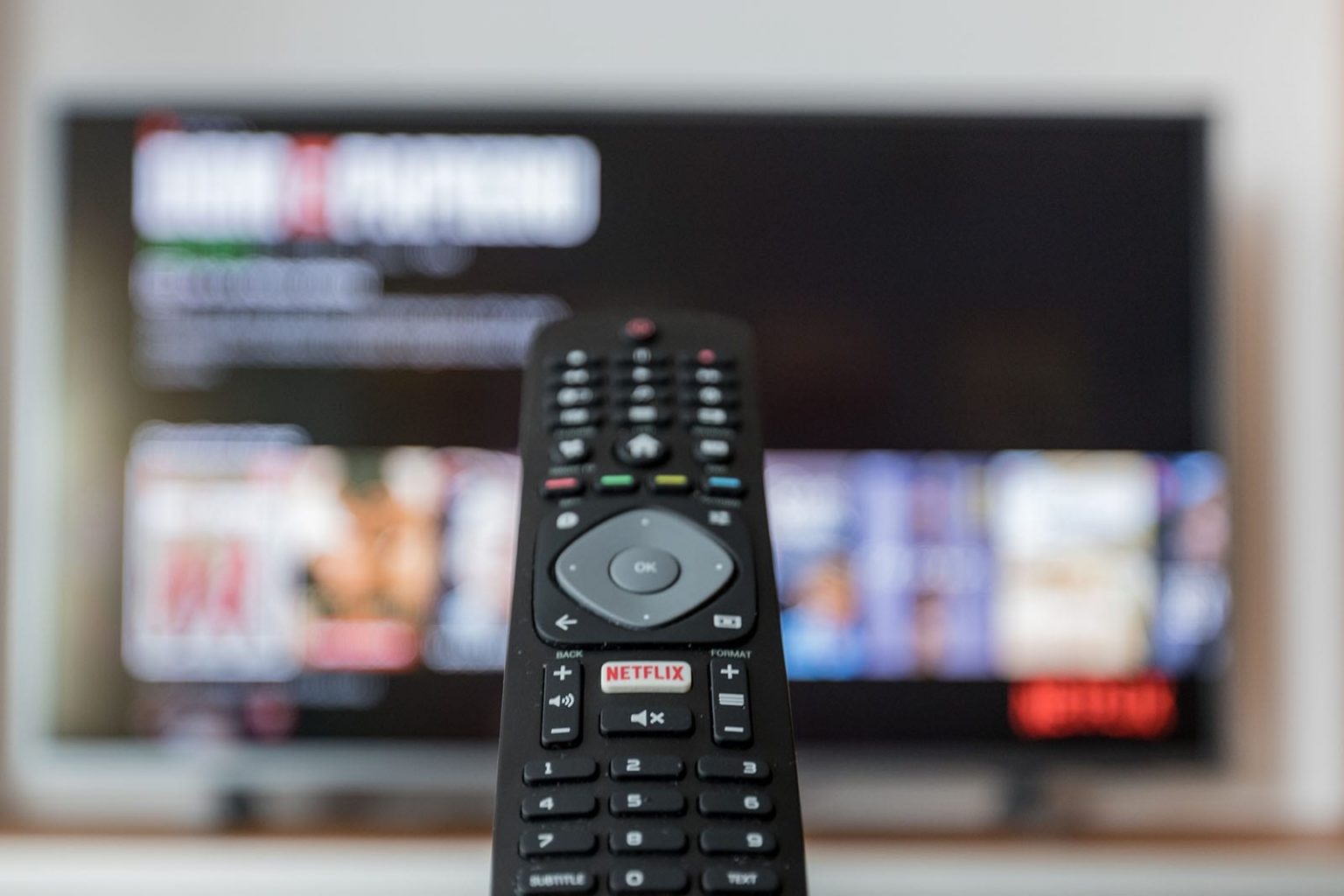 The B2B marketing landscape has been switching and evolving ever since the buyer was liberated from the seller as a primary source of information.
Over the past year, however, successful B2B sellers have had to switch their emphasis on channels and tactics even further to respond to – and capitalize on – the new normal brought in by the social, cultural and economic effects of the pandemic.
In many ways, the changes in customer behaviour we have seen are an acceleration of digital trends that were taking place well before Wuhan.
But the scale of change in recent months has taken us to the tipping point – going forward there will be no looking back. The switch to omnichannel selling, inside sales and e-commerce is a done deal.
Back in April 2020, at the very height of the first peak of the pandemic, a piece of prescient research by McKinsey surveyed B2B businesses in seven sectors and 11 countries. Its main findings revealed just how fundamental the switch in marketing channels had already been.
The vast majority of companies confidently stated that in the future digital interactions will be two to three times more important to their customers than traditional sales interactions.
During lockdown measures almost 90 percent of sales activity has switched to a videoconferencing/phone/email/web sales model. With significant cost efficiencies associated with this – and most companies agreeing that it is equally or more effective than sales models used before – it looks like this switch will maintain post-pandemic.
Sell more. Book a demo today.
The shift to digital
B2B businesses are rating digital channels significantly more important now than they have ever before.
This reflects a decisive shift in buyer behaviour.
The marked preference for digitally-enabled sales interactions has accelerated throughout the pandemic, with vastly increased usage of mobile apps and social media/online communities.
It is a reflection of the underlying trend of preference for self-service channels across every stage of the B2B buyer journey that has been developing since 2016.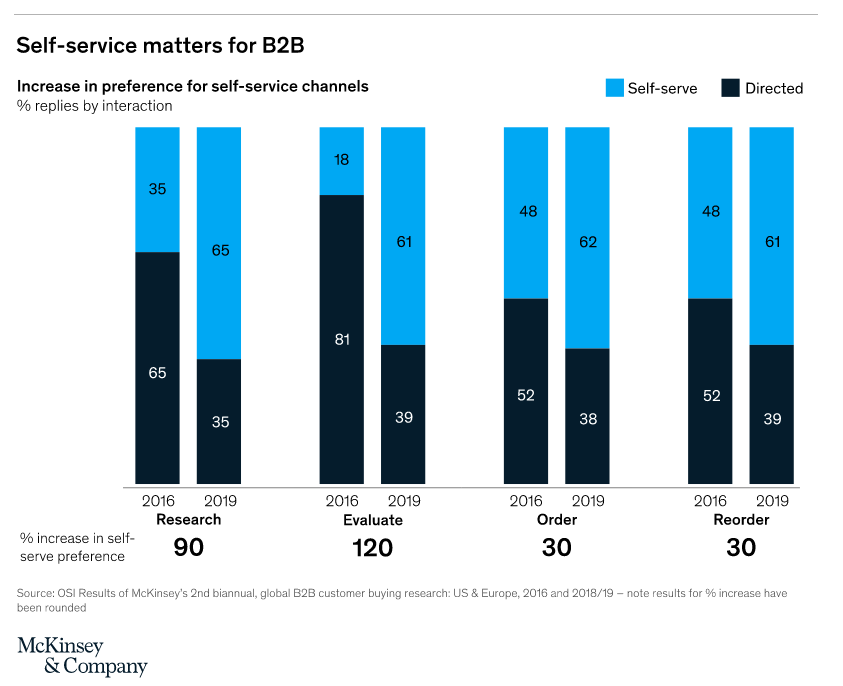 Self-serve, however, goes hand-in-hand with the expectation that it will be easy and quick to speak to an expert when required.
At least a third of all buyers now consider live chat as being among one of the top-three requirements for a best-in-class supplier during their consideration stage.
Let's take a look at what this switch to digital means in practical terms.
Review your self-service options – on mobile and desktop – for finding information, comparing options, making purchases and accessing live support.
Provide the human touch for more complex needs -by having service and sales available to support buyers by phone, videoconference, webchat, email and social.
Deliver a great experience – by ensuring you are just as effective achieving digital sales as you are in-person.
The shift to remote selling
The pronounced growth of digital and self-service channels has implications for how companies can best deploy their sales people.
With remote, digital buying taking the driving seat, the customer experience and accompanying sales process must be rethought.
What channels will best serve and how will they be resourced?
Determining how best to deploy sales professionals across channels to support buyers is critical here. Traditional face-to-face interactions may have given way to sales support by videoconference, webinar, phone and live chat, but there is still a crucial role for the human touch.
Let's review what this switch to remote selling may mean:
Shift face-to-face sellers to digital enablers – by supplementing chatbots with live chats and training your sales team to offer meetings via videoconferencing and use digital tools to handle queries.
Ensure that online signals suggestive of a 'need' are fed into your pipeline – and that they are flagged for a 'personal' follow up.
Place the human touch into digital interactions – by arranging webinar product demos with a phone follow-up, scheduling regular videoconferencing with buyers and emailing content that reflects each customers' current needs.

The B2B switch
The trends detailed above have been coming for several years.
The effects of the pandemic have helped to solidify them – and it looks pretty certain they will not melt away as these effects diminish.
How switched on is your sales process to the new self-service era (that commands help to be on hand) and the remote buying era (that also wants a warm, personal touch)?