All i want for christmas is to maintain my sales
All I want for Christmas is to maintain my sales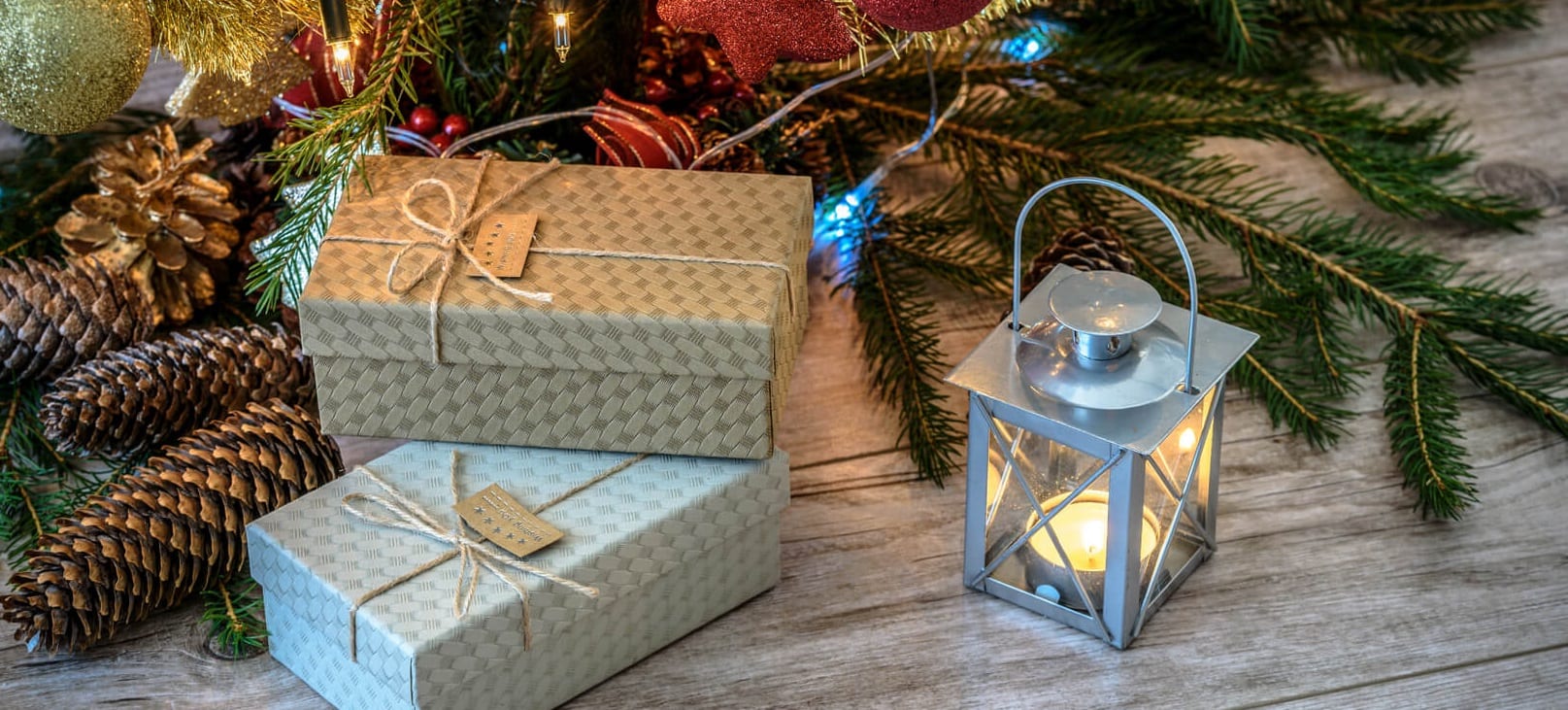 The tree is up in the office, the elf hats are on and Secret Santa is only a few days away. (Reminder to self: get present for Monika).
But what's this?
There's a distinct air of gloom from the sales department. In fact, it's so quiet over there that you can almost imagine a lonesome bundle of tumbleweed drifting across the desks.
Christmas may be the season to be merry but it's also the season of a massive sales dip.
The Christmas sales dip
Here's our new business revenue over last few years – you can see that it's not just snow that is falling all around.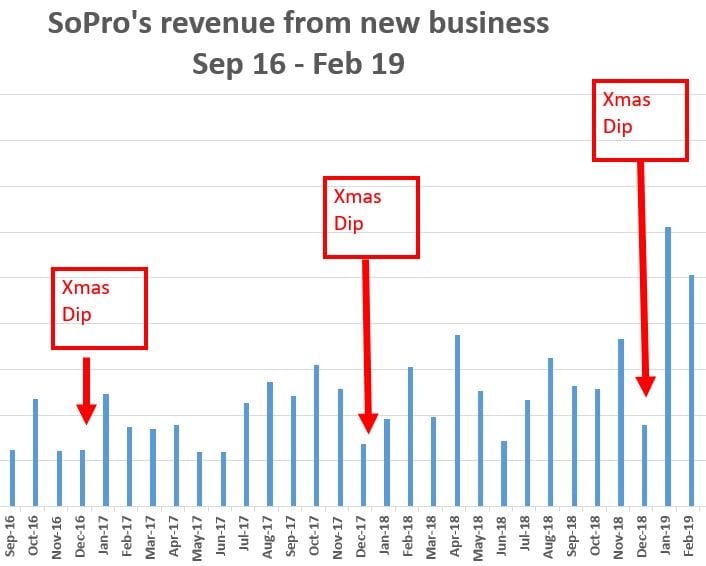 In 2018, compared to the year's average, our new sales in December were down by 31%.
Ouch!
We're far from alone in the B2B sector feeling a little humbug at Christmas time. We recently surveyed 62 of our B2B customers and found that three-quarters of them (75%) claimed Christmas, is characterised by a sales slump. And many told us that this continued into the so-called Happy New Year.
So, what – if anything – can be done to counter this?
Here are two of the many approaches we've tried -and we've a fair few more up our sleeves that we're putting in action this year.
Defeating the Christmas slump#1: the phased approach
We concentrated our efforts one year (2016) on not wasting our effort.
Here's how it panned out.
W/C 5th December
Full prospecting activity
December meetings are still very bookable, but we suggested a fall-back option of meeting in early January in our emails.
Result:
Both open and response rates were unaffected.
W/C 12th December
Focus on the New Year
We continued with full prospecting activity, but made mention of the holiday and suggested a meeting or call date for early January.
Result:
Open rates actually increased slightly and response rates increased.
We put this down to a decreased workload for those we were prospecting. This led to better attended email inboxes.
W/C 19th December
Winding down
We carried on with full activity 19th to 21st December and used a suggested meeting or call date of early January. We paused all prospecting activity after December 21st.
Result:
Reduced open rates were recorded (due to annual leave) and senior roles were even less available from 21st December onwards.
However, we saw significantly higher response rates from openers. Again, this was due to decreased workload meaning that those who are in the office are giving you their full attention.
W/C 26th December
Severely reduced attendance and Public Holidays
We undertook no prospecting activity at all.
Result:
Barely any open rates although some responses trickled through 28th to 30th December
W/C 2nd January
Back in the saddle
On Thursday 5th January we went at its hell for leather – we knew that 80% attendance resumes from 3rd January and wanted to allow two full days for the post-holiday catch up.
Result:
Response rates started low due to the correspondence backlog but had increased by the end of the week, ready for – what proved to be – the most productive month of our year.
Defeating the Christmas slump#2: the OOO approach
Another year we decided to get all technical, adopting a logical and proactive approach to Christmas scheduling.
Our focus here was on using smarter management of any vacation/out-of-office (OOO) auto-responses we received.
The vast majority of OOO replies include a date (roughly 90% according to a quick sample we undertook).
So, we logged all OOO responses, together with the prospect's return date, and scheduled an additional "back to work" email two days after their return.
This means that any prospects we happened to miss due to holidays were tactfully re-engaged on their return, after they had cleared their backlog of emails.
Our extra email was nothing too clever – just simple, direct, personal and engaging.
Something like this will do:
Hi *|FIRSTNAME|*,
I emailed last week but I hit your out of office, hope you enjoyed the Xmas break.  Maybe you missed my original note, so just a quick follow-up as I gather you're back now… did you have any thoughts on my mail below?
*|Insert previous message|*
Result:
Lead rates proved outstanding with this approach and consistently higher than the phased approach we had previously adopted.
Those we missed received a personalised follow up on their return, adding a nice boost to our January figures.
Christmas is a time for sharing
There you go, two approaches to consider for hitting that Christmas slump.
Want to find out more about how SoPro can help you maintain your sales over the Christmas?