Five Lessons That Lockdown Taught Us
About Prospecting
In the blink of an eye, it seemed, everything changed.
As news first reached us from China – and then cases started to appear across the globe shortly after – panic hit the markets, offices became empty spaces and schools, shops, restaurants, and bars closed.
The roads fell quiet, air pollution plummeted and social contact moved largely online.
But we kept prospecting.
We never stopped.
And here's why we urged all B2B businesses to do the same.
1. Prospecting is versatile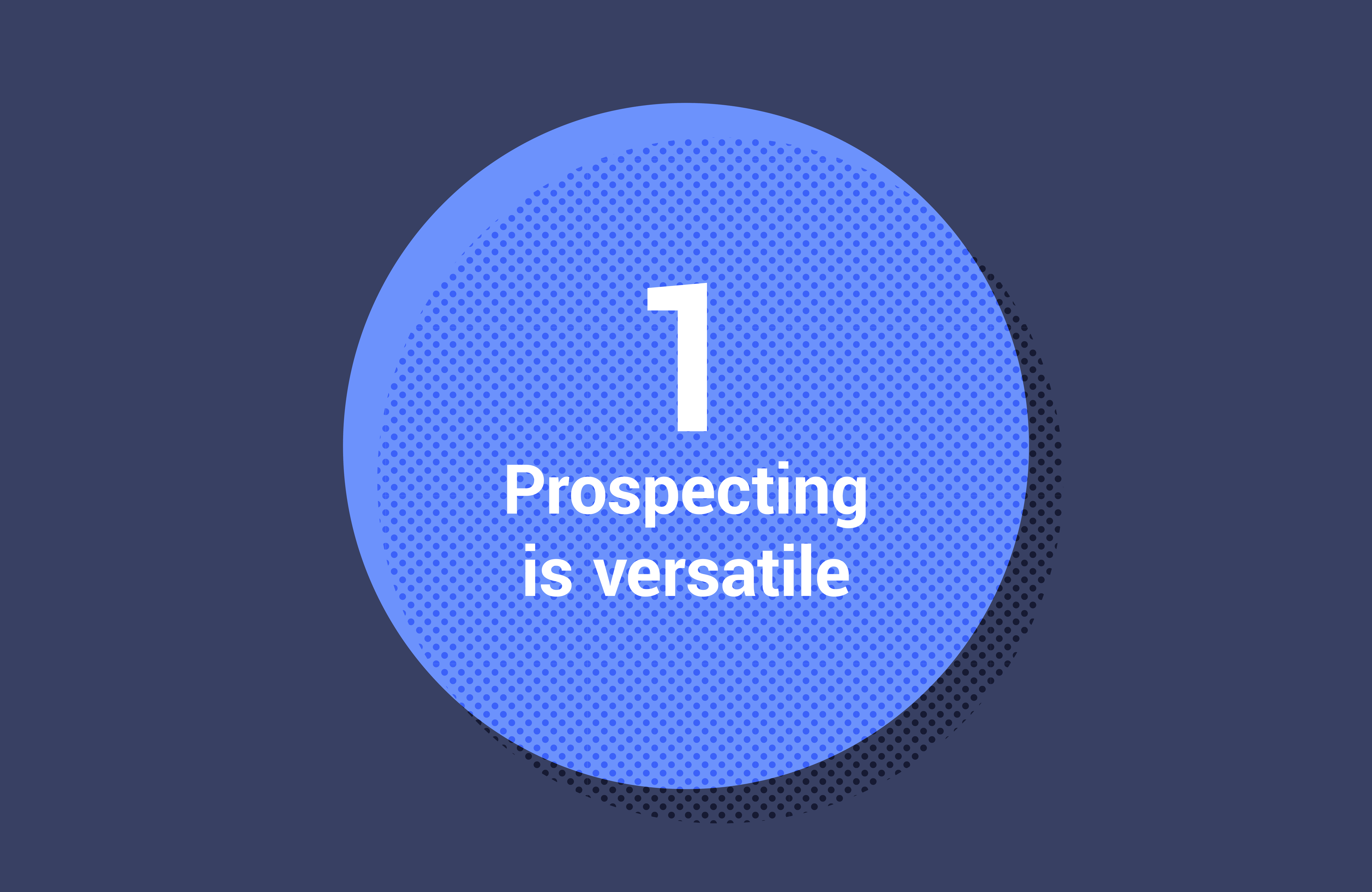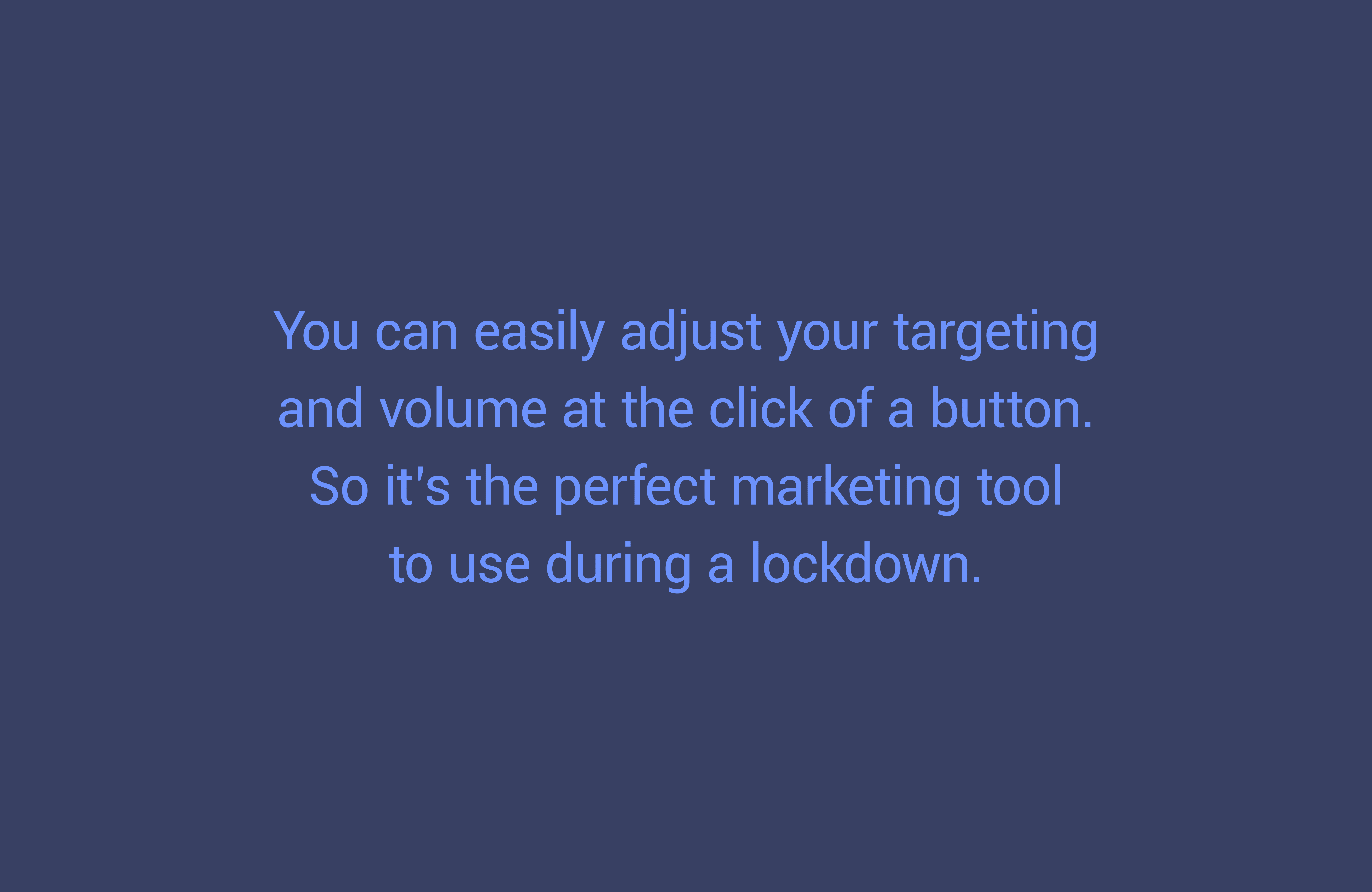 You can easily adjust your messaging, targeting and volume at the click of a button.
We did exactly this – targeting sectors still able to use our services, pitching revised propositions to directly meet the changes in demand, and making sure our messaging remained relevant to each sector's current conditions. 
Hundreds of other businesses did exactly the same – and we've shared how they used prospecting to pivot their business and reach new audiences with new proposals.
And we're still inspired by these pivot success stories today.
2. Our lead flow did not slow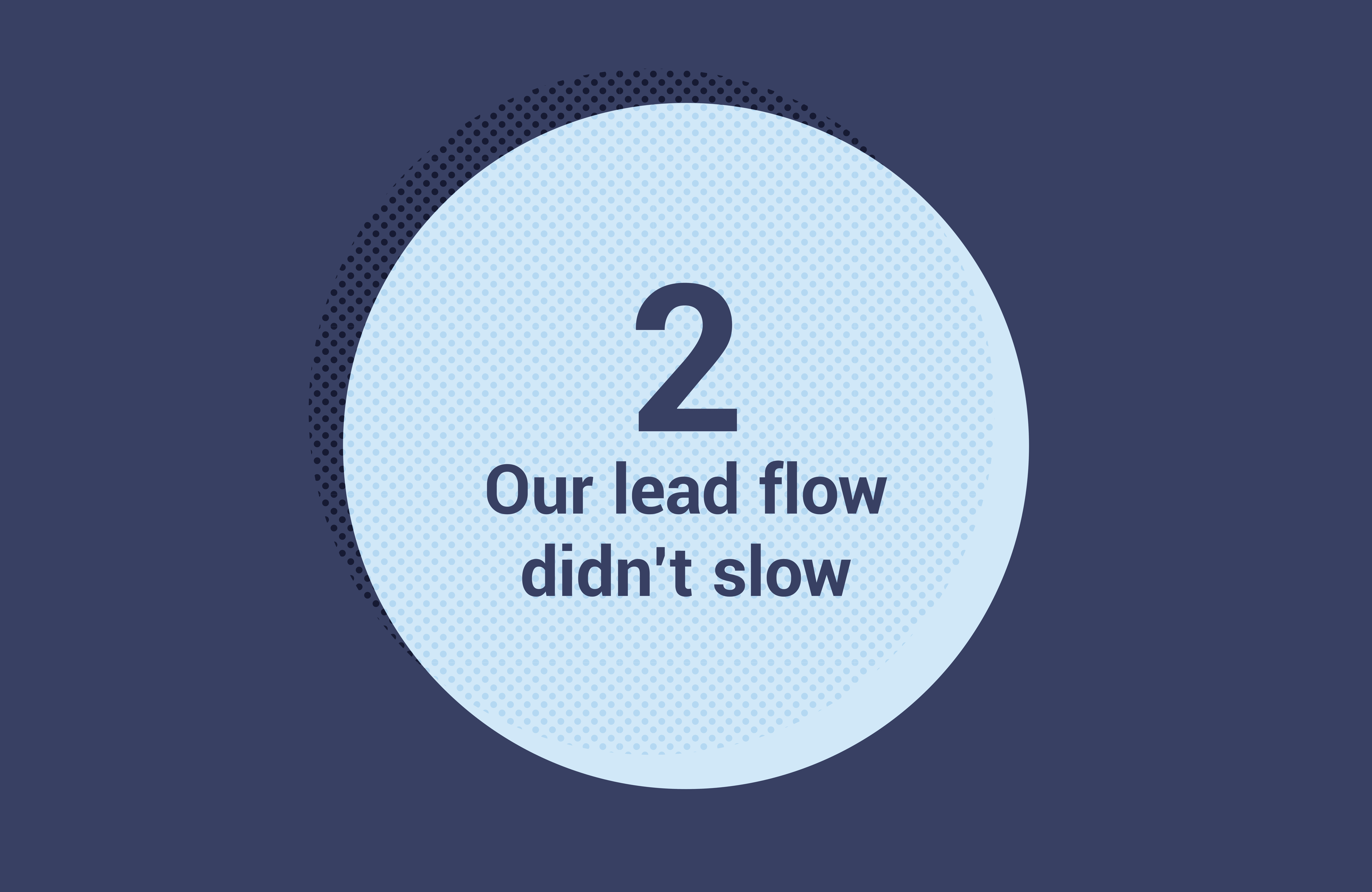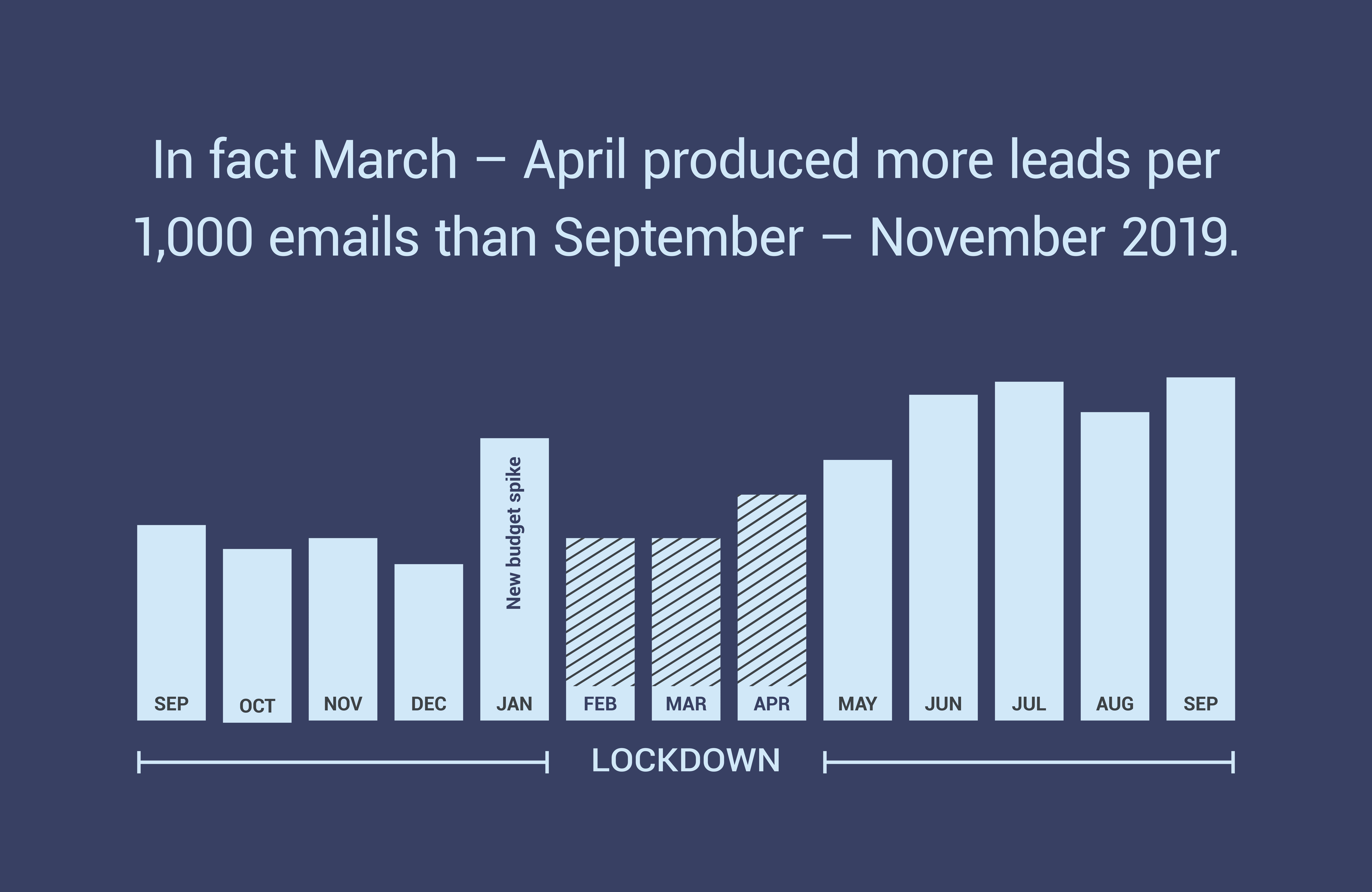 The agility of prospecting to respond to events as massive as a pandemic-induced global economic crisis meant that we did not merely win new business through lockdown – we actually attracted more interest in our business than ever.
As the economy crunched to a near grinding halt, our lead flow did not slow.
In fact, in the months of March and April 2020 email outreach produced more leads per thousand contacts than in September, October or November 2019.
3. Our lead to sale time doubled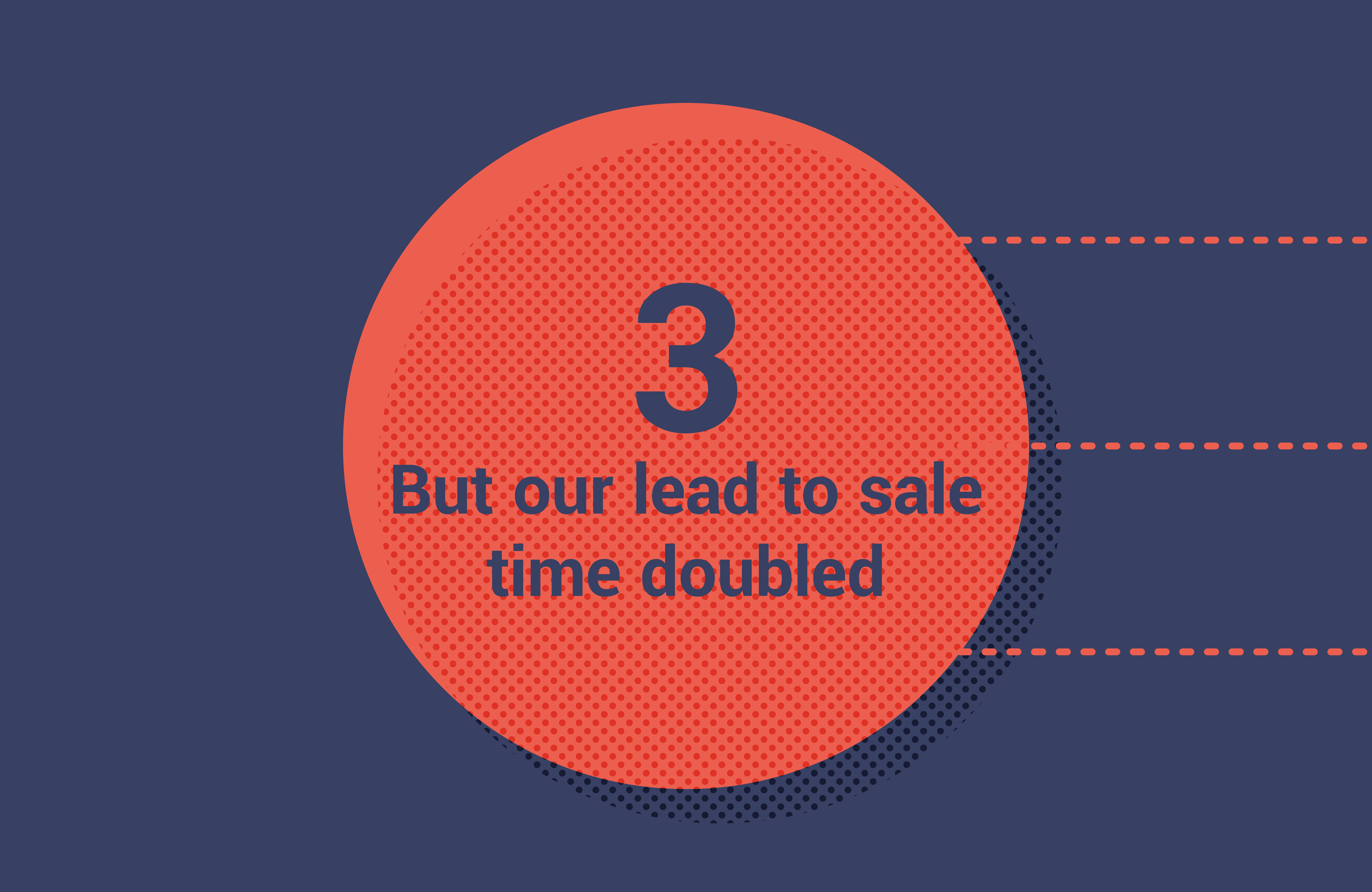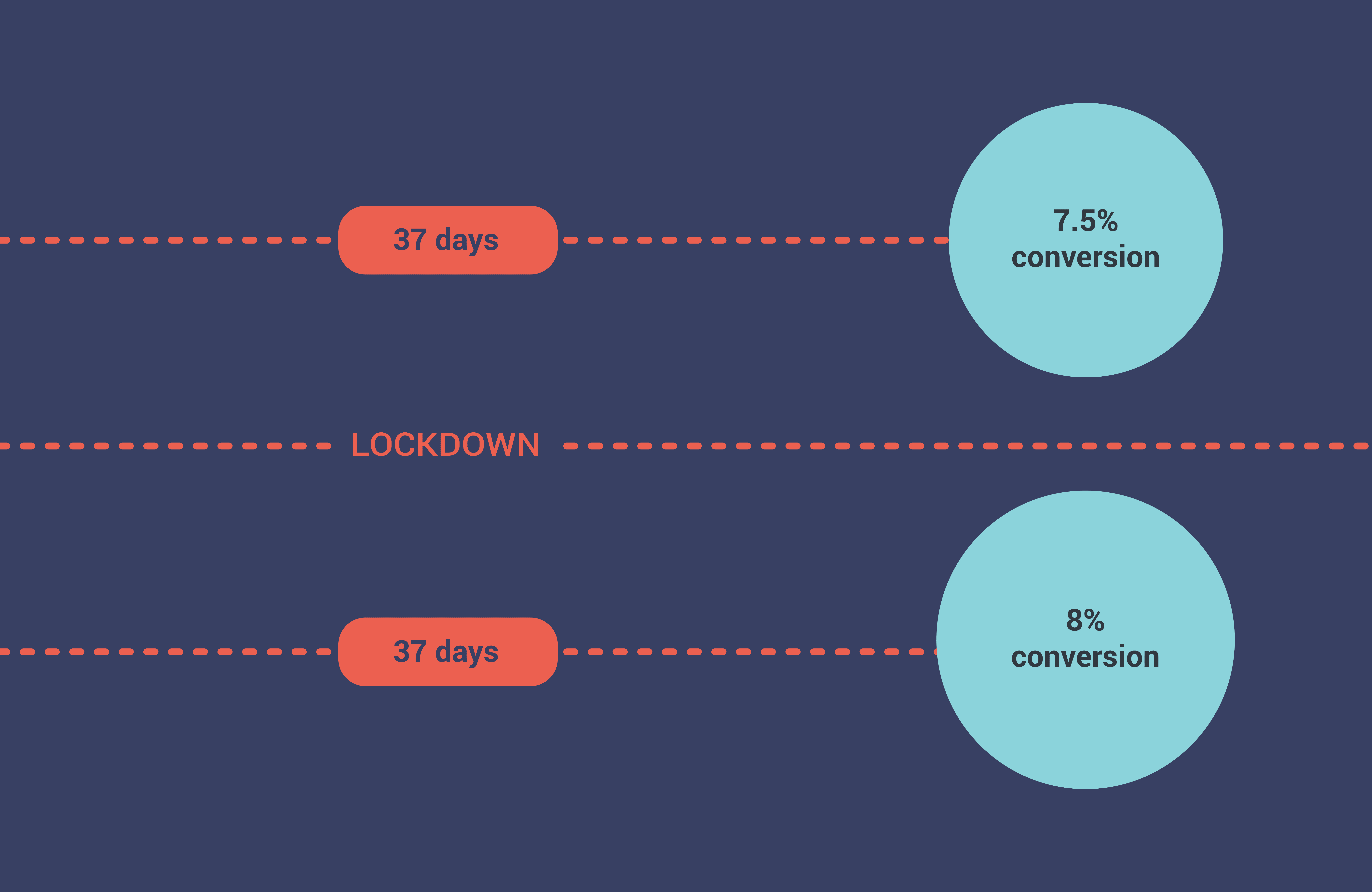 Lead to sale metrics did, however, slow.
For us there is usually a 37-day gap between converting a lead into new business. During the lockdown months this pretty much doubled to a 72-day gap.
In part this was hesitance, in part it was budget freezes, in part it was a disrupted decision-making chain caused by remote work.
But often it was that businesses simply were not sure how best to proceed with prospecting and needed to reformulate new approaches, products, and services to meet a radically changed landscape.
Again, some inspirational stories of how our customers did this can be read here.
4. Our lead conversion rate hit 9.5%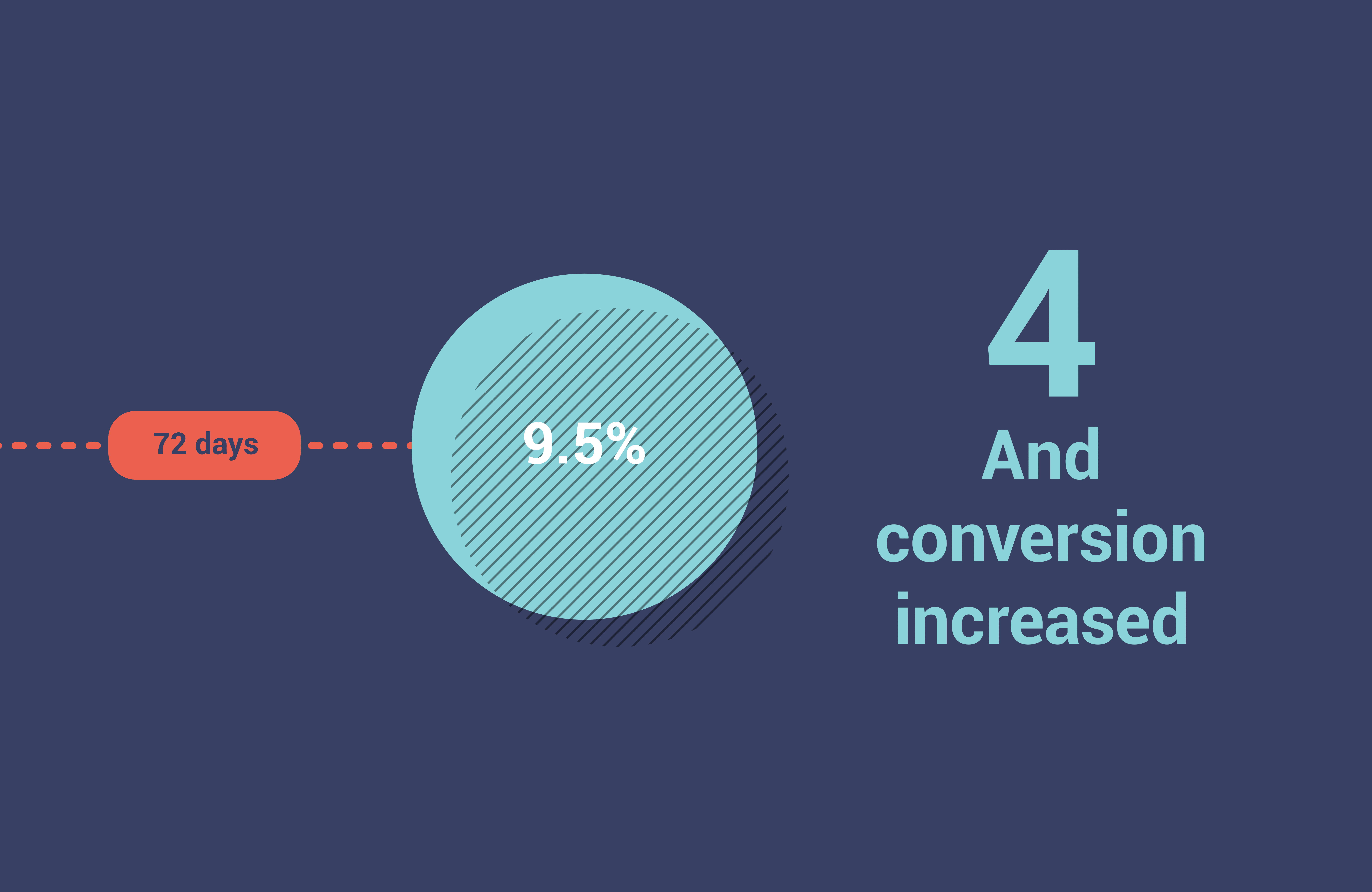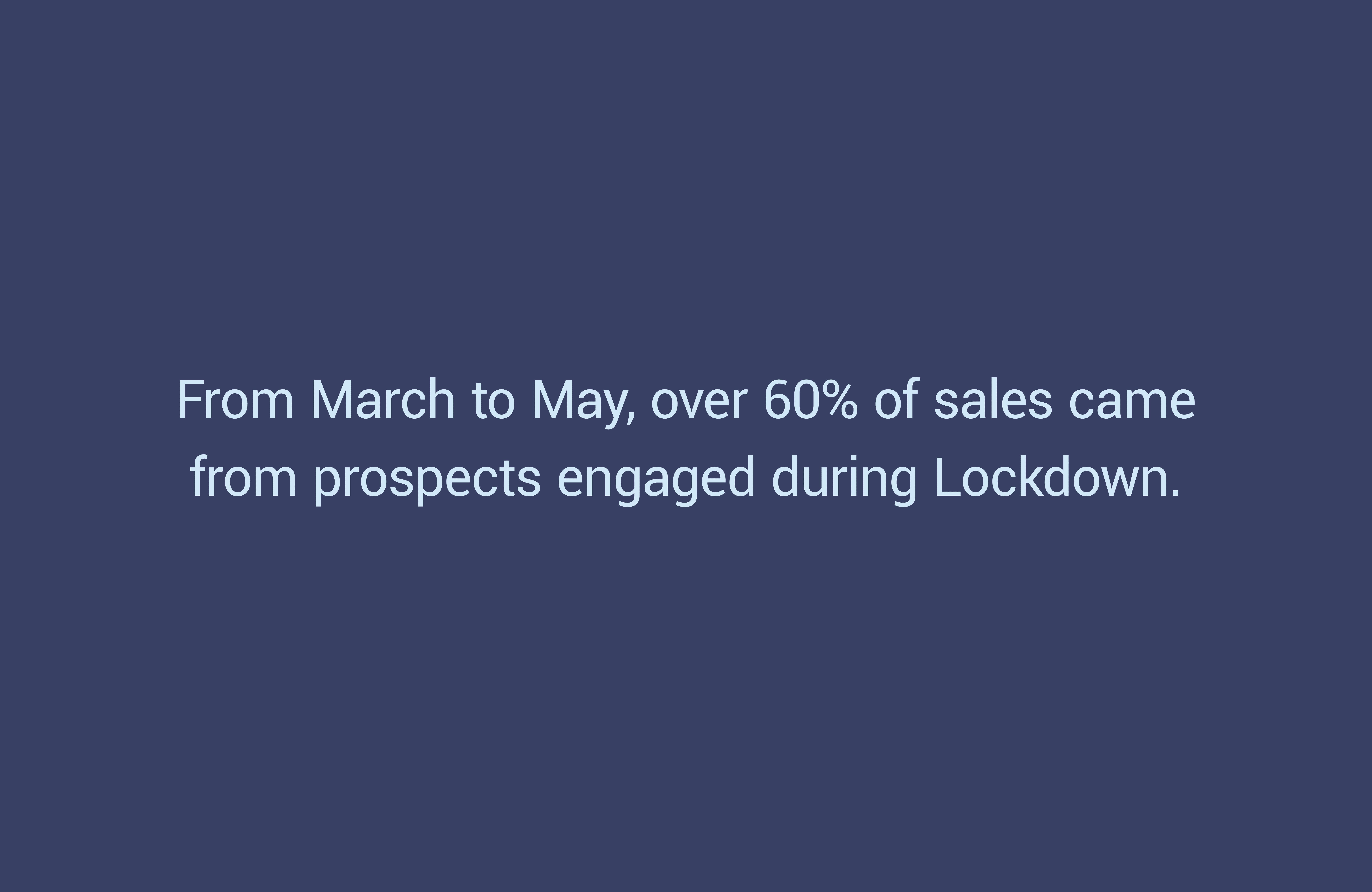 In the months around lockdown our lead conversion rate hovered between a respectable 7.5% and 8.5%.
But during the lockdown months it soared to 9.5%.
The takeaway here is that if you can adjust your marketing and messaging to directly address the needs of carefully-chosen sectors, your new business opportunities will increase regardless of the economic conditions.
There was no lockdown on leads.
5. Prospecting during lockdown was essential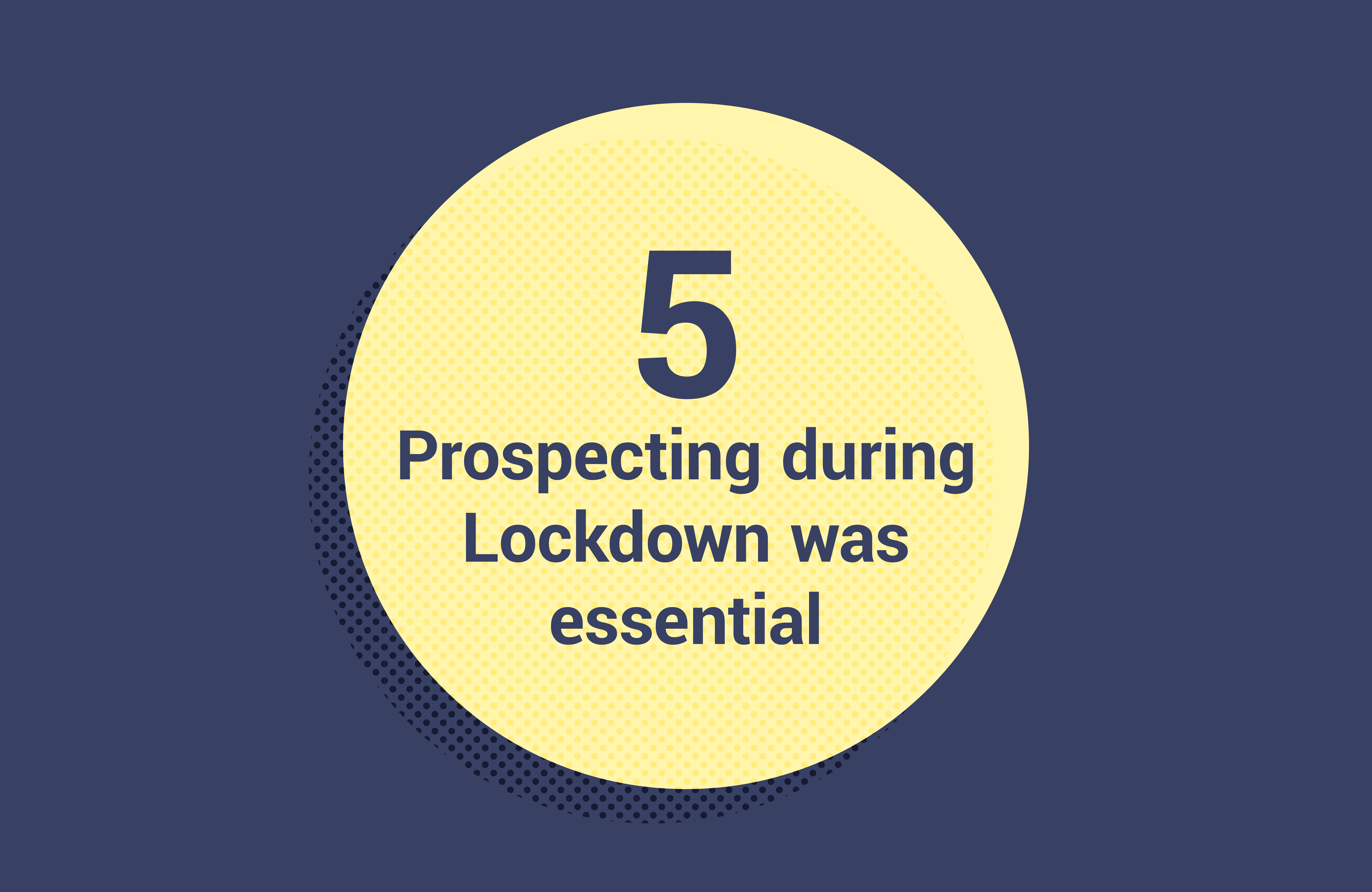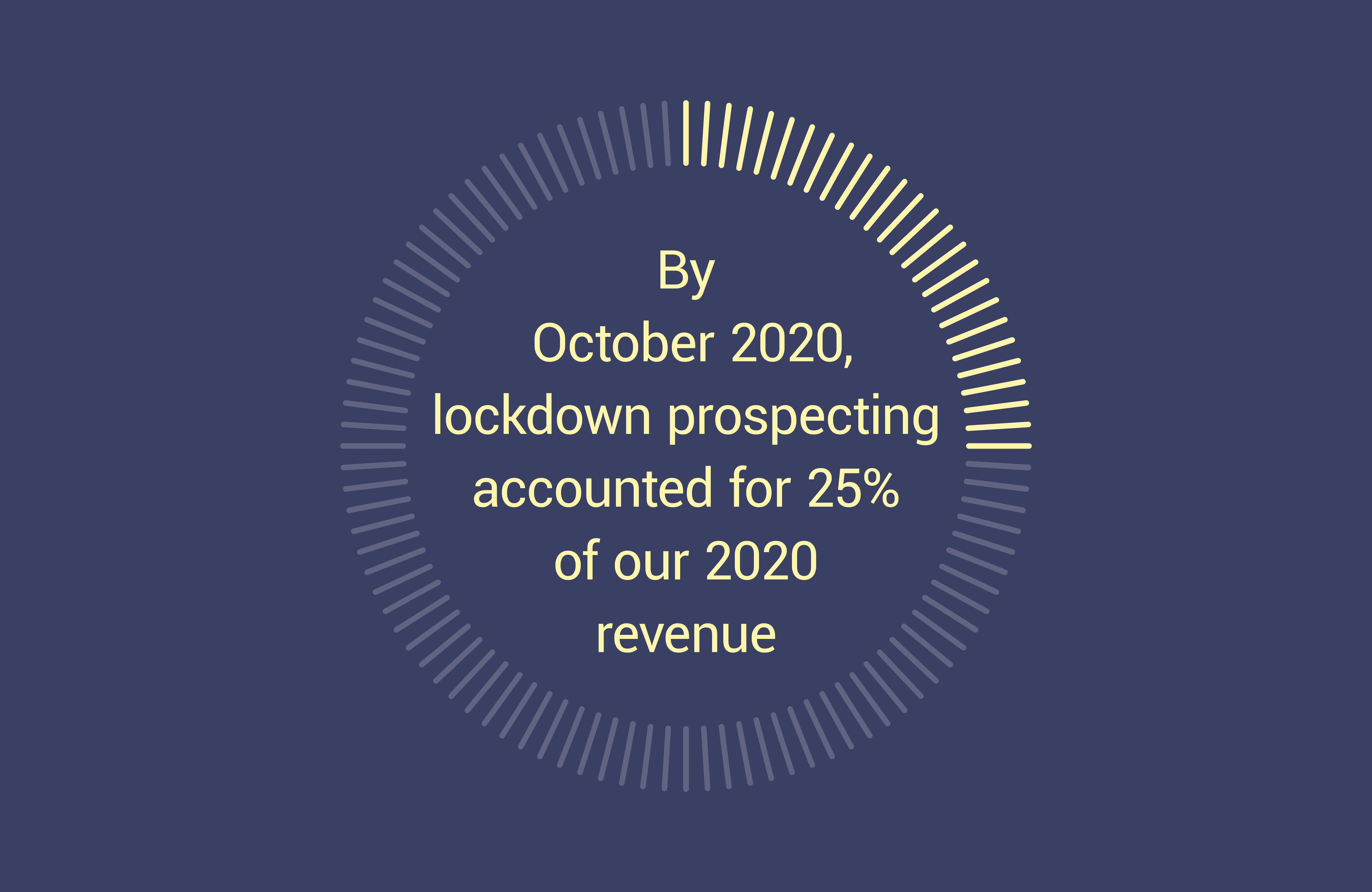 By October 2020 our lockdown prospecting was responsible for 25% of our year-to-date revenue.
If we would have stopped prospecting we would not have 'saved' money – we would have created a three-month hole in our business.
Let's leave these lockdown lessons with a quote (loosely paraphrased) from Jeb Blount, a fanatical prospector like us. 
'The 30-Day Rule states that the prospecting you do in this 30-day period will pay off for the next 90 days.
The implication of the 30-Day Rule is simple.
Miss a day of prospecting and it will tend to bite you sometime in the next 90 days. Miss a week and you will feel it. Miss the entire month and you will tank your pipeline, fall into a slump, and wake up 90 days later desperate, with no clue how you ended up there.'
We are not out of the woods yet.
Far from it.
Let's hope these lockdown lessons serve us all whatever crises the future may hold.