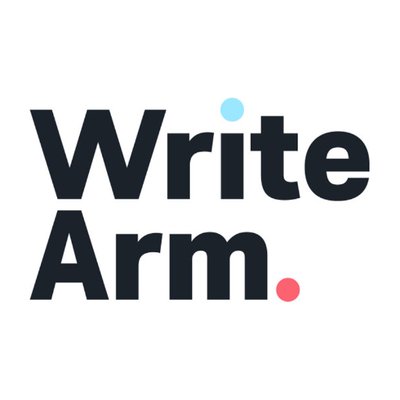 Founder
Before SoPro I was reliant on networking and on a trickle of inbound leads for new business. When I decided I needed to grow the company I took on SoPro and immediately the number of leads I was getting skyrocketed. It was the solution we needed to our new business challenges.
Company Profile
Location: Brighton, US
Product/Service: content writing
Deal Cycle: /
Target Profile
Location: UK
Industries: Selected
Company Size: 11+
Role/Function: Marketing roles and senior management roles
Company Description
Write Arm are a Brighton based content agency. Part of what attracts clients to WA is that they take a flexible 'can do' approach and work fast. They pride themselves in being able to do everything with words and have a large number of specialists spanning the spectrum of writing/content niches on their books so are able to provide the right writer for each job/budget.
Objectives
The purpose of the campaign was to identify and engage with senior marketing and content role, introduce the Write Arm brand and proposition and invite the prospect to a call or meeting to discuss further.