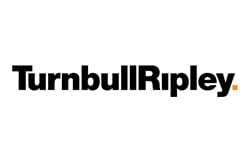 Testimonial coming soon...
Company Profile
Location: London & Edinburgh
Product/Service: Creative branding and digital agency
Deal Cycle: 6 months
Target Profile
Location: London, Scotland and the South East
Company Size: Small and medium sized companies
Role/Function: Owners, CEO's or senior people in Marketing
Company Description
Turnbull Ripley are a  creative branding and digital agency built for business success. They deliver design solutions with real business impact. On brief. On brand. Beyond expectation.
Creating clarity from market complexity, they help corporates, SMEs and start-ups to identify, articulate and tell their stories in the most creatively compelling way to engage their audiences and achieve their business goals.
Objectives
Develop interest in the Turnbull Ripley brand and services.
Secure sales calls and meetings through direct prospect engagement.