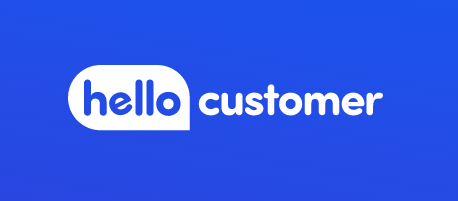 UK Sales Director
Thank you SoPro team, we are very happy with the results we have seen from our campaign and can't wait to kick off another campaign!
Company Profile
Location:  BE – Ghent, Oost-Vlaanderen
Product/Service: Information Services, Software
Typical Deal Value:  /
Deal Cycle: /
Target Profile
Location: : UK – All
Industries: Various
Company Size:  50FTE – 10,000FTE
Role/Function: Owners & Senior customer roles
Company Description
Hello Customer provides next generation customer experience software. Easy to use software to turn customer feedback into true employee enthusiasm and culture change from the CEO on down, right into the frontline.
Hello Customer helps a client achieve a customer centric culture by asking customers for real-time honest and open feedback; connecting all feedback back to the clients' employees; augment with Artificial Intelligence for real insights – ISAAC, which will find the most important trends, as it will understand, interpret and categorise all feedback.
Objectives
Helping companies across the UK and Europe to capture and make use of customer experience feedback in ways that rapidly uplift commercial performance.
Enabling the customer automatically to capture and centralise customer feedback across high volumes of customer interactions/engagements
Giving the customer the right tools to visualise, understand and precision manage engagement in better informed and genuinely impactful ways