SoPro Hubspot Exclusive Offer
Marketing has never been as critical as it is today.
Businesses are adapting to the new world at pace, creating innovative solutions and promoting exciting new plays on traditional business models.
To bulletproof your transition, SoPro are delighted to offer selected Hubspot users and readership free access to this exclusive offer.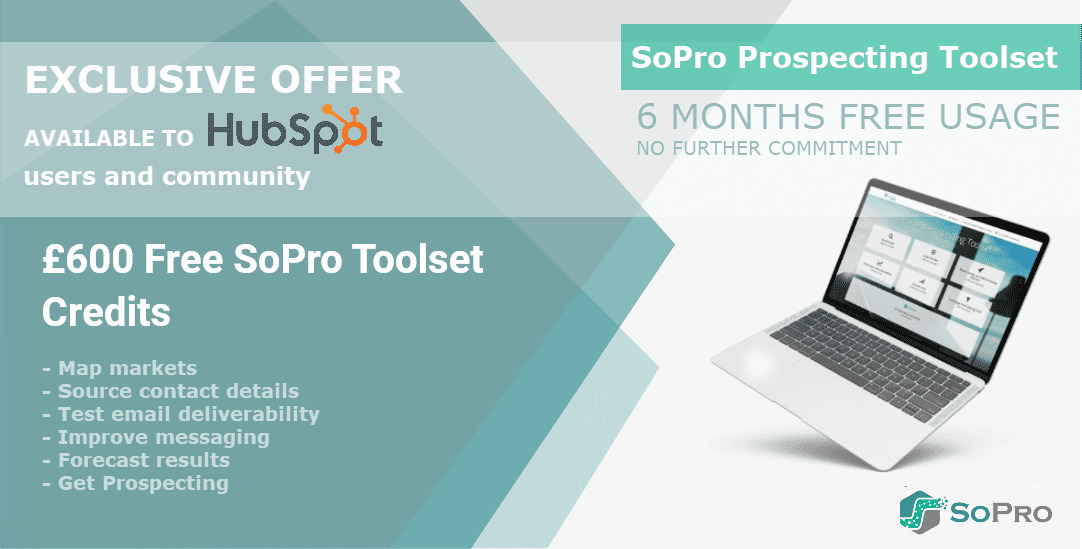 We are doing everything we can to help, starting with giving you a whopping £600 Free Toolset credits to supercharge your sales pipeline using many of the same tools used by the experts over at the world's most powerful prospecting agency.
Hop over to our Toolset here to get prospecting.