Takumi
Takumi is a new and unique platform that makes it easy for advertisers, brands and agencies to work effortlessly with large numbers of micro-influencers on social media campaigns. Traditionally influencer marketing on social media has only been possible with influencers, with a large follower base, requiring manual matching of brands and influencers.
Takumi disrupts this traditional model by providing an on demand platform where brands can easily work with multiple micro-Influencers to create large grassroots campaigns for the first time. This results in campaigns with higher engagement and better cut through compared to social media advertising and traditional influencer campaigns.
Objectives
To engage the German market with the Takumi brand.
To identify and engage 3 specific subsets of marketing roles.PRSocialBrandIntroduce and develop interest in the Takumi micro-influencer platform and proposition.
To invite prospects to discuss over a brief call or a meeting if in Berlin.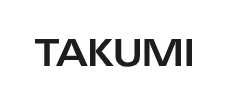 Head of European New Business
"We were very surprised at the volume of replies and conversations the SoPro service generated for us, we're now busy working our way through them!"
Company Profile
Location:  London
Product/Service: Marketing and Advertising Platform
Typical Deal Value:  /
Deal Cycle: /
Target Profile
Location: Germany, Switzerland
Industries: Various
Company Size:    11FTE – 10,000FTE
Role/Function: Marketing, PR, Digital, Communication Leaders in PR, Brand & Social