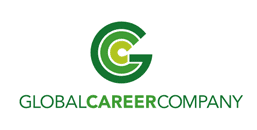 Senior Client Director, SoPro
This was one of our star campaigns, the stats speak for themselves. Part of the campaign, geared towards generating sponsorship opportunities for GCCs Talent Agenda Series, still holds the records for the highest lead rate of any SoPro campaign. With almost one in four prospects contacted expressing interest to speak at an average cost of £8.50 – happy times!
Company Profile
Location: London, UK
Product/Service: Recruitment consultancy
Deal Cycle: /
Target Profile
Location: Africa, Dubai, London
Company Size: 500+
Role/Function: HR, Director, Head, Manager, CEO, CFO, COO
Company Description
Global Career Company is a specialist recruitment consultancy focused on recruiting excellence for emerging markets. Their work consists of recruiting talents from with high-potential from locations around the world, encompassing all local, regional and international markets.
The aim of the campaign is to introduce the Talent Agenda Series brand.
Objectives
Identify and engage with senior HR and recruitment roles
Introduce the Talent Agenda Series brand, proposition and event
Invite them to a brief call to discuss attending the event