DIGITAL AGENCY NO. 2
The client is a specialist design and digital agency, focused on finance, professional and business services.
Objectives
To identify key stakeholders and marketing professionals in London based B2B firms.
To source contact details, engage with prospects and introduce the client and its services.
To position the offer of a free SEO report and invite prospects for a brief meeting to discuss further.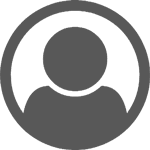 Managing Director
"We really have a very healthy pipeline thanks to the SoPro team, they do exactly what they say on the tin and introduce warm leads at great rates. Exactly as described!"
Company Profile
Location: UK – All
Product/Service: Digital Agency
Typical Deal Value: : /
Deal Cycle: /
Target Profile
Location: London
Industries: Finance and Services
Company Size: 51FTE – 10,000FTE
Role/Function: MD, Owners, Founders, Chief executives and Marketing roles