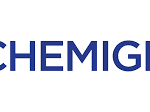 Testimonial coming soon...
Company Profile
Location:  UK
Product/Service:  EMS provider
Deal Cycle:  12 – 24 months
Target Profile
Location: Global
Company Size: Mid to large
Role/Function: Senior Purchasing, Operational and Technical roles
Company Description
Chemigraphic is a design-led Electronics Manufacturing Services (EMS) provider, working with OEM customers, from a number of different markets, to simplify their supply chain, satisfy their entire outsourced manufacturing requirements and reduce their time to market. Chemigraphic prides itself in delivering excellent service and high-quality technical support for products at all stages of their lifecycle.
The company offers a broad spectrum of services dedicated to supporting an OEM's product lifecycle – from design support & complex PCB assembly/box build through to spares and warranty management – usually for high technology business applications.
Objectives
The pourpose of the campaign is to find and engage with suitable prospect on behalf of Chemigraphic, introduce their brand and proposition with the end goal being to become a technology product manufacturing partner.