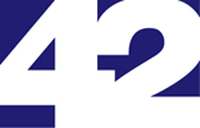 Testimonial coming soon...
Company Profile
Location: UK
Product/Service: Access to top-end engineering resource to solve technical problems
Typical Deal Value: /
Deal Cycle: 2-18 months
Target Profile
Location:UK, Sweden, US
Industries: /
Company Size:  11-5000
Role/Function: Senior Engineering, Marketing, Technical, Operations roles
Company Description
42 Tech are an engineering brain power consultancy to large brands to develop new tech and products covering a wide range of industries. to focus on industries he personally deals with which are outlined in the targeting below.
Objectives
Campaign goal is to Identify and engage with senior roles within industrial focused industries, introduce the 42 Technology product and proposition and invite prospects onto a phone call to discuss  with the aim of arranging a face to face meeting.