SoPro signed 32 clients in November.
30 new clients and 2 re-engagements. We smashed the walnuts out of our November target.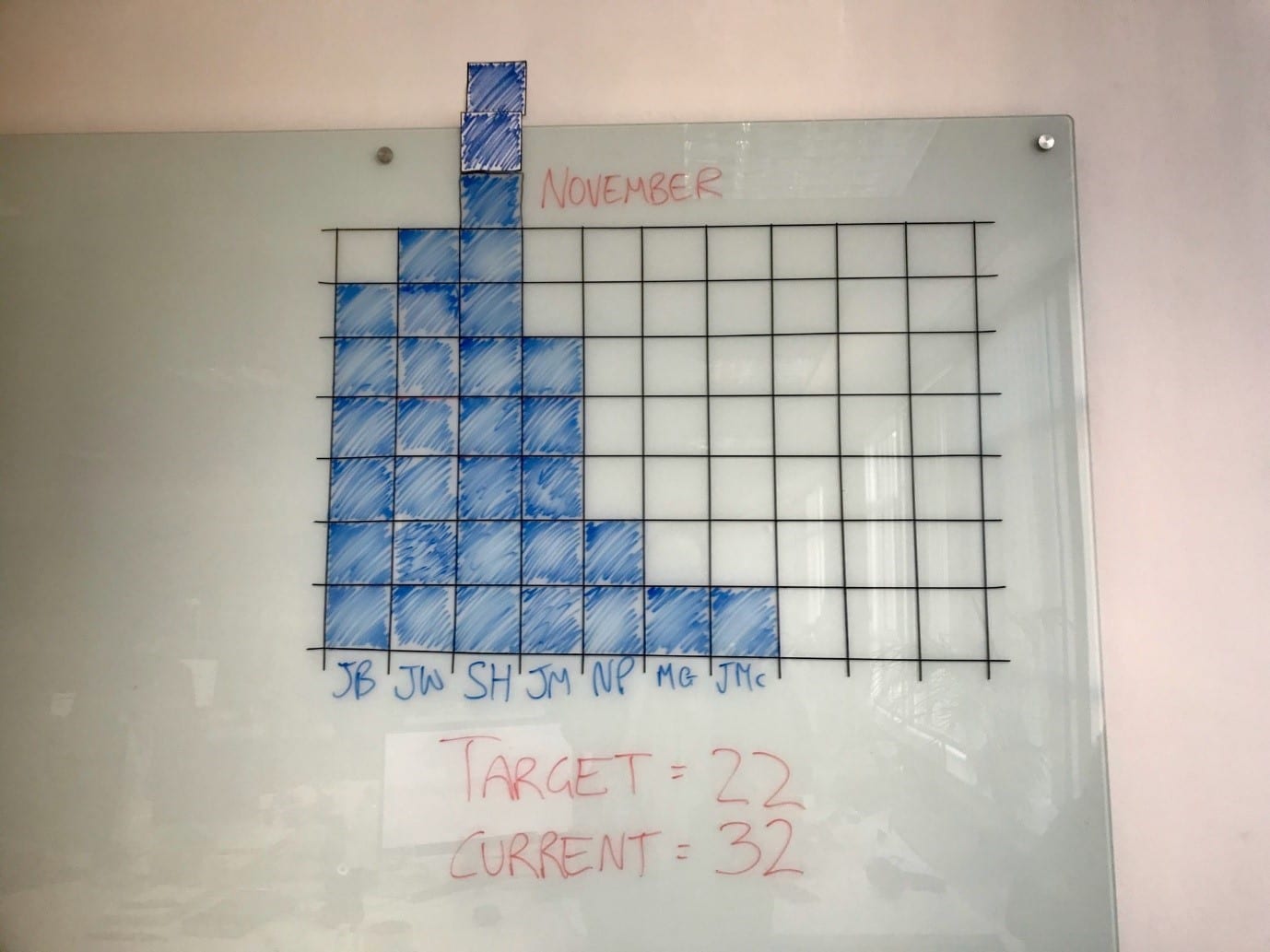 It's hard to believe.
Our tiny team knew we were on to something back in 2015, but if you'd asked us then, where the business might be in Jan 2020…  Who would have outlined a bursting team of nearly 100 FTE, supporting day-to-day sales operations across hundreds of household brands?
Not me – that's for sure.
The incredible thing is, since day 1 our growth has been powered directly and exclusively by our own SoPro service. This single, incredibly powerful marketing channel has consistently delivered client after client into our business, in just the same way it does for our customers.
Eliminating the sales burden early allowed us to focus heavily on the development of better products and services, which have progressed at pace, without the sales and cash-flow headaches that often plague start-ups.
We have become a fantastic case study… for our own service.
It is hard to imagine a more perfect way to showcase the effectiveness of SoPro than through the meteoric growth of our own client base.
So keep doing what you do. And I'll keep chipping away here… slowly convincing businesses that lightweight sales tools are never the answer.  You don't need a shiny tool to help improve your in-house prospecting.  You just need it done for you.  By SoPro.
It's working… I think.

If you want more details on some of our methods:
TLDR…? Here's our 60 second explainer.